A photo gallery of my travels driving across the country from Illinois to Phoenix.
Editor note from Zanne: JD is now picking up and moving from Illinois to Phoenix. After 10 years of living across the street from each other, just like me, she found herself unexpectedly "unstuck" from Illinois and heading west. They say a photo is worth a thousand words, so she shared the journey across the USA.
Pinch me.  This is real now.  Made it to my new home state!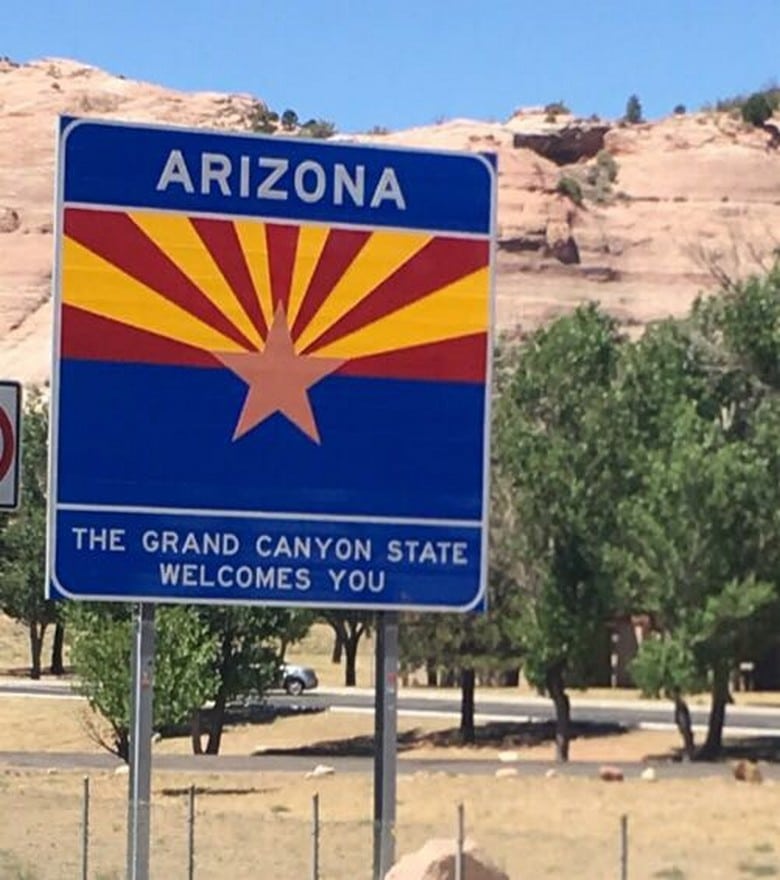 Where did all the green go?   Now a year later, I love the mountainous landscape!

Enjoying the different landscaping in the desert.  A sign at a rest stop warned us of snakes!

Driving up to the summit of Pike's Peak
I noticed the train in the distance and wondered where are they coming from and where are they going to? Who or what is on the train? They will probably get to their destination faster than us driving! Reminded myself it's not about the speed, but rather the direction and not looking back.
Pike's Peak view! Took time in Colorado to drive up to Pike's Peak. Out of my comfort zone but definitely breathtaking!
Leaving the Midwest