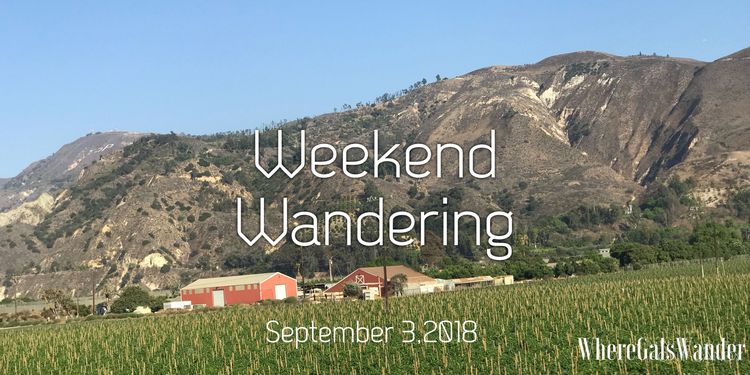 All our posts this week from Twitter, Instagram, Pinterest, and Facebook, right here for you. Our week's worth of our recently posted photos on our social media, for your weekend inspiration to seek out travel, nature, and adventure. How are you going to make memories that you will talk about on Monday? There's More to Life.
This week's posts feature photos from our trips this Labor Day Weekend to Newport Beach and then Solvang, California (check out the windmills and we also hit a great little winery called CaliLoveWine for a great little tasting and took home a bottle of peach-mango bubbly and it had flamingos on the label-how could we resist?
There are some snaps of Zanne before/after at Newport Beach, hiking in Yosemite and JD finding a welcome spot for Wanderers at Hotel Adeline in Scottsdale.
Also, photos announcing our new posts on Hetch Hetchy from Yosemite and JD's Road Trip on Apache Trail.  There's a sneak peek of an upcoming post on Cancun in our Weekend Wanderings too.