Chances are, you may not have heard of Fairfield, California, but when you have the opportunity to drink in and savor Fairfield, wine country, you want to keep this jewel of wine tasting to yourself. Fairfield is located in Suisun Valley, just twelve miles from Napa, you find yourself surrounded by "real" wine country. Not the huge, commercial tourist traps, but the actual vineyards where most of the grapes made in Napa wines are grown. There are growers, wine makers and some who do both. It's a Gals weekend getaway. After our attempts to have a wine tasting trip up the Pacific Coast Highway that failed, this was our second attempt.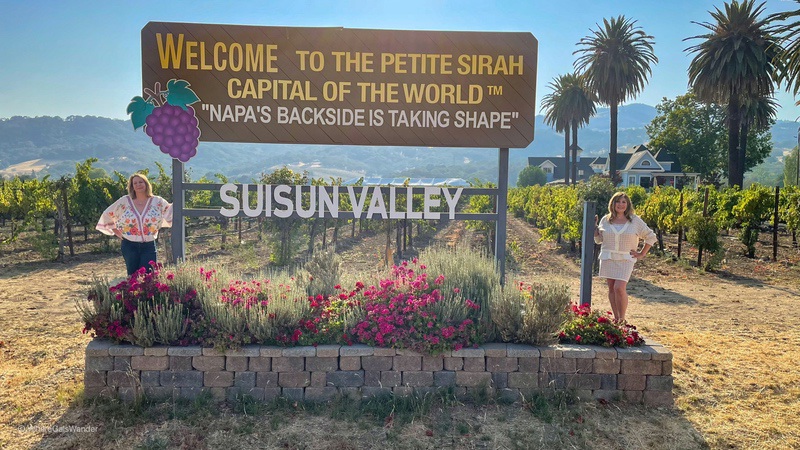 Our trip was hosted by Visit Fairfield California although views and recommendations below are ours

Drink In:
Let's Start With The Wine Tasting
I am not a wine connoisseur but any stretch of the imagination. I prefer whites and rose, crisp, bubbly and fruity while JD prefers bold reds like cabernets and merlots.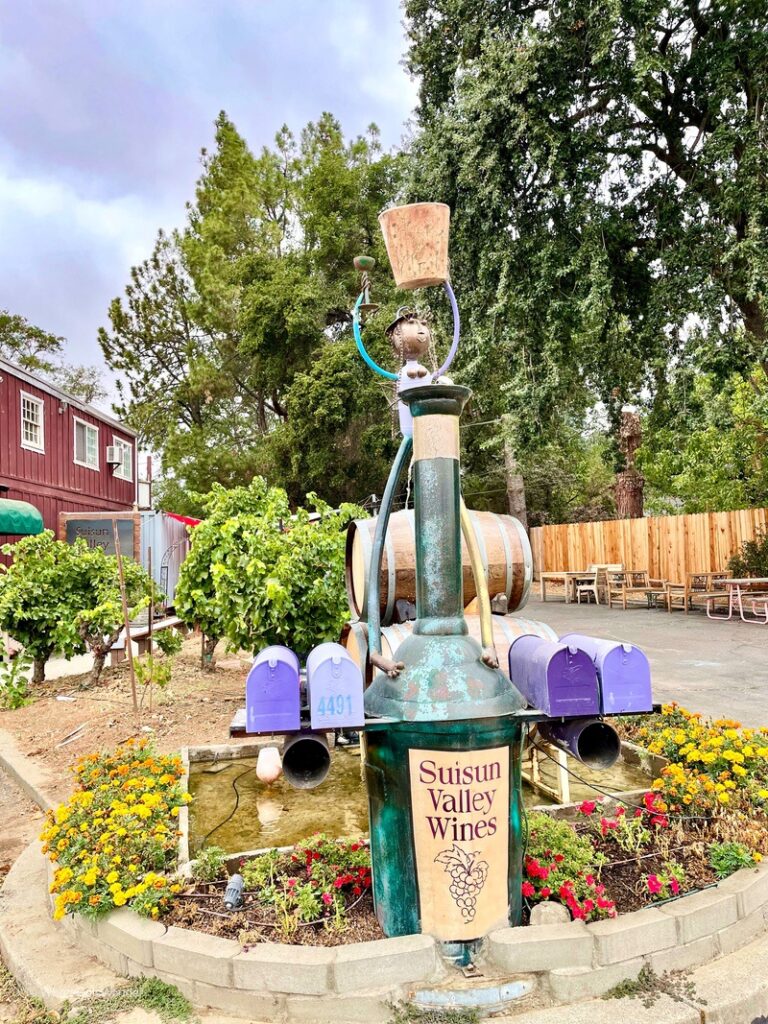 It's three micro-wineries in one tasting room-and not just a room. Let's start with the wineries.
Blacksmith Cellars Wines: Cabernet Sauvignon, Chardonnay, Chenin Blanc, Late Harvest Malvasia Bianca, Late Harvest Syrah, Torrontes, Verdelho
Sunset Cellars Family Craft Winery: Barbera, Cabernet Sauvignon, Zinfandel, Petite Sirah, Syrah, and Charbono,
King Andrews Vineyards: Cabernet Sauvignon, Zinfandel, Sangiovese. I tried a rare offering of a creamy Chenin Blanc and fell in love.
More Information:
Limited Parking
Reservations Recommended, Not Required
Open for Wine Tasting and Sales Friday – Sunday 12-5 PM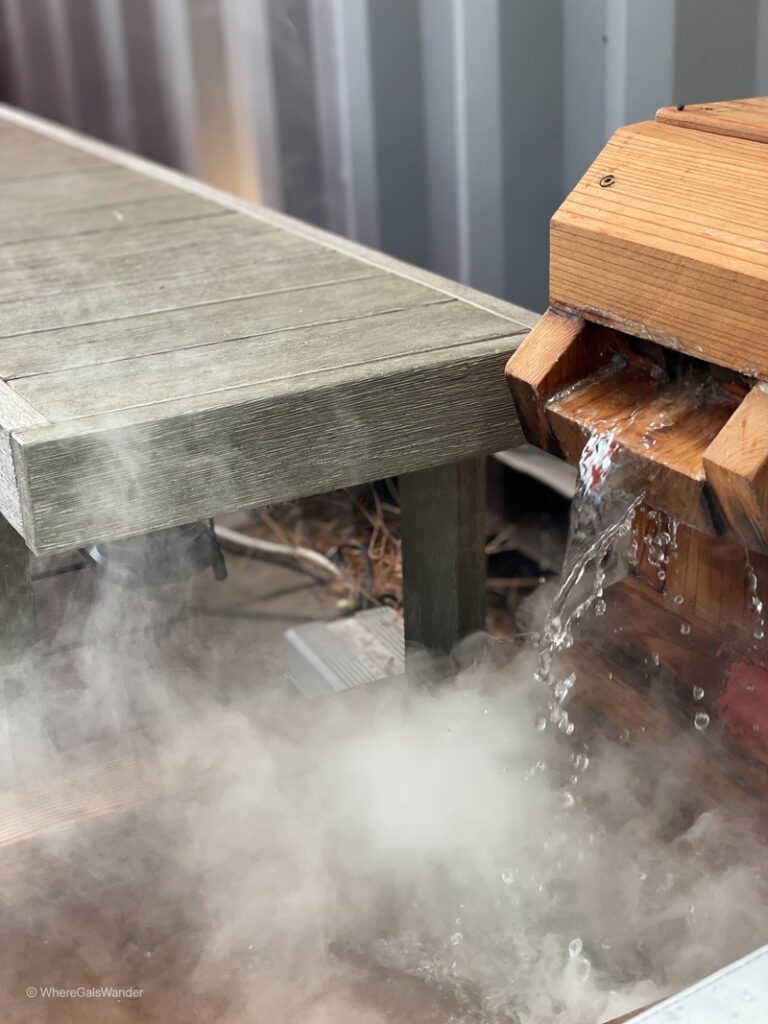 A Wine Tasting Experience Unlike Any Other
Fah, our host and wine expert, has such a passion and knowledge of wines that he truly made our experience personable, and fun. There was no prestigious presentation, just a conversation where he shared with us each story behind the wine, the winery, what made each particular wine unique, and how to drink in and savor this star winery of Fairfield, California. He took the time to teach us how to properly swirl, sniff, absorb and taste each wine, laughing with us and just telling us stories. It reminded me of the flamingo parties we used to have back in my basement in Chicago, which is the highest compliment I can give.
Normally, I wouldn't say a wine tasting room has a cool vibe, but Suisun Valley Wine Co-Op is retro funky cool, mixed with rustic traditional. There is literally the most perfect fire pit outside, designed for sipping wines with friends. And the best part? My first time experiencing a traditional Japanese foot bath. Nothing is more relaxing that soaking your feet in hot water, sitting back in the beautiful Fairfield, California weather, sipping a delicious glass of wine with friends. Pure relaxation and fun.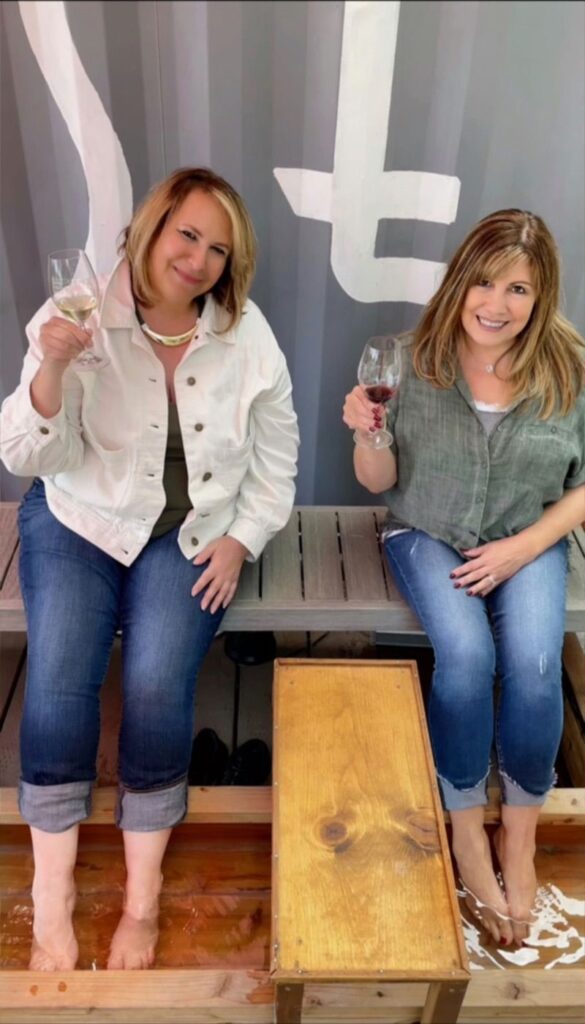 ---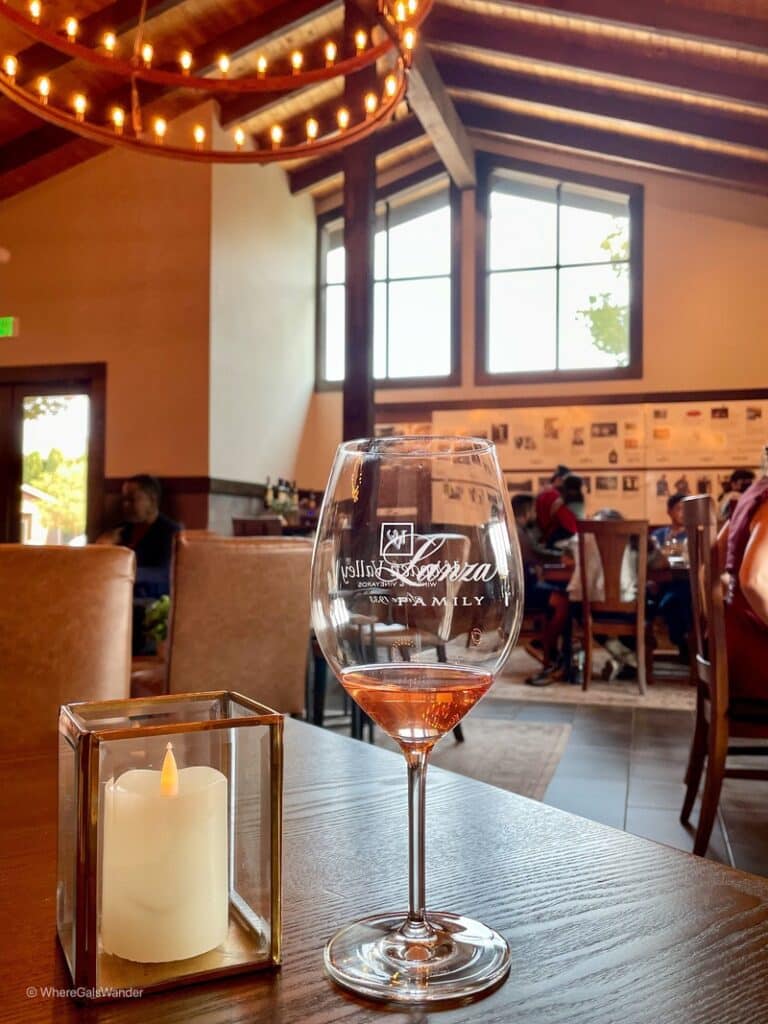 Wooden Valley Winery is located just up the road in Fairfield, California. It's 85 years of family history and tradition. It's what you imagine when you think wine tasting and wine country. If you want a beautiful tasting wine and a view that matches, Wooden Valley offers tastings to enjoy.

Other Information:
Open daily from 10am to 5pm
$20 – refundable with wine purchase
A tasting includes six (6) wine samples within a 90-minute period

---
Vezer Family Vineyard
A Destination in Itself Full of Wit and Charm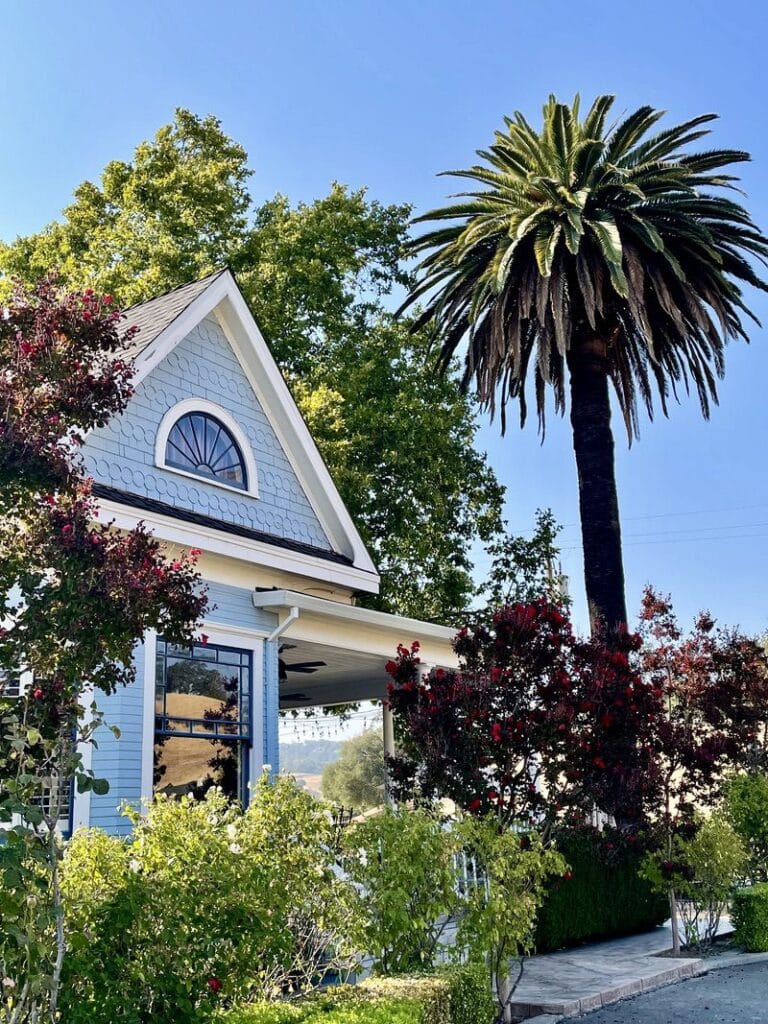 Vezer Vineyards has three locations: Mankas Gardens, Blue Victorian House and Estate Ranch. We had tastings at both Mankas Garden and at "the Blue Vic". Loved that each wine was named after a member of the family, and that additional wines such as "the Babymaker" and "College Tuition" were included in their collection (and how fun would those be to give as gifts?). One both JD and I agreed on was "Cassie" a petite Syrah

Other Information:
Reservations required, days and times each location is open varies (see their website)
Parking at Mankas Garden is street parking
A tour and wine tasting at all three locations takes about 4 hours, and costs $99.00 per person (you will need to drive to each separate location).
Conveniently located next to Mankas Grill Restaurant.
---
Savor the Food
You have to balance good wine with good food. Here are our recommendations for dining in around Fairfield, California and in Suisun Valley.
Hip decor, love the interior design, unique "New American" food that is a perfect lunch spot. Molly, the owner, is just wonderful.

More Information:
Indoor/outdoor dining
Closed on Mondays
Order online for takeout as well

---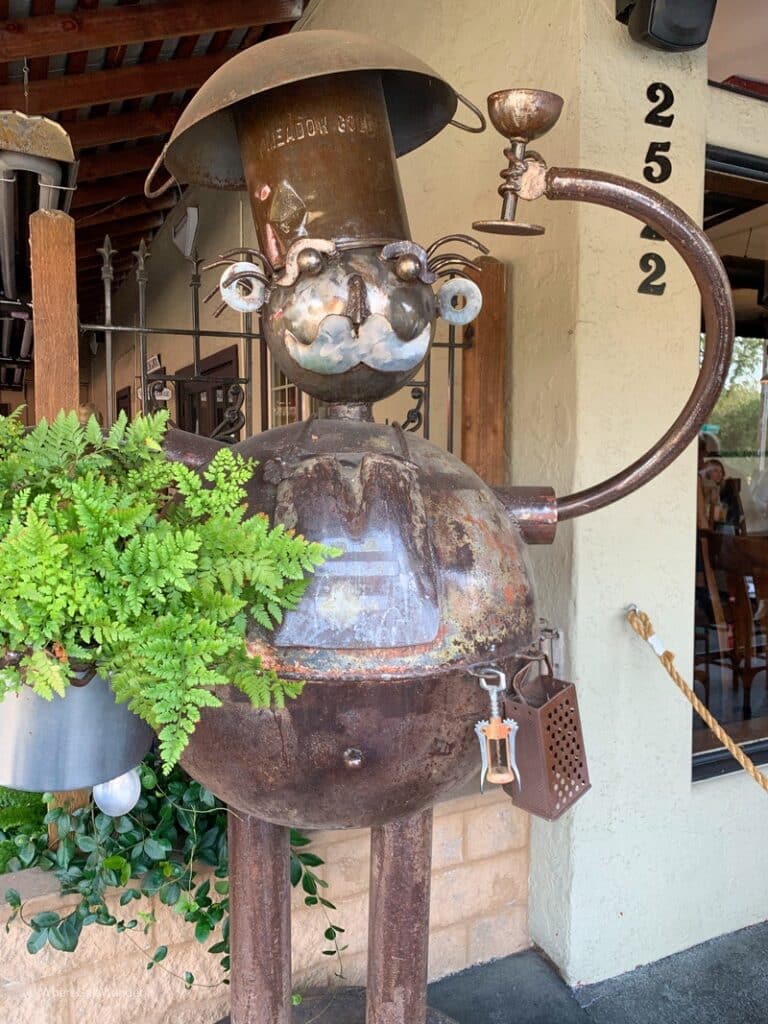 The "You Must Go Here" when you are in Fairfield, California…or anywhere near Fairfield. Or you may want to come to Fairfield just to come here, and eat and drink wine next door at Vezer Family Vineyards. This was a definite highlight, the food was absolutely delicious, and one of the owners, Kyle (owned by brothers Kyle and Jason Barraza), was so warm and welcoming. As soon as you reach the door to enter, you just know it will be a wonderful experience based on the friendly ambiance.
Ok, we have to talk about the cheeseburgers because JD will NOT stop talking about this being the best cheeseburger she has ever eaten. Kyle has this secret bacon jam with caramelized onions flavor to it that just makes them out of this world. The Caprese salad was the freshest I have ever tasted, with juicy ripe tomatoes and fresh mozzarella. The deserts…I cannot describe, but the lemon blueberry cheesecake and the creme brûlée tasted even better than they looked, if you can imagine that.
More Information:
Open Thursday- Sunday 11:30-8 pm
Reservations recommended
Produce is locally sourced
---
The Best Craft Beer and Cocktails Are Found Here Too
Heretic Distillery
Fairfield, California isn't just for wine lovers and foodies. Craft beer and craft cocktails can be found at Heretic Distillery, as well as some great-and unique-bar food.
Liz, the owner joined us, and brought us flights of their namesake craft beers to sample, and some of their own craft cocktails. My favorites: a "breakfast" beer that felt like if a beer was a mimosa, then this is what I should be drinking at Sunday brunch, or an early morning Sunday tailgate. Luckily, you can find Heretic brewery beers in some locations across the US to try for yourself (or order online and have them shipped). If you come hungry, they have a half pound burger for you, or salads if you want something lighter. We tried the Brussel sprouts (yum) and artichoke fritters with cheese that made me I dying to get the recipe.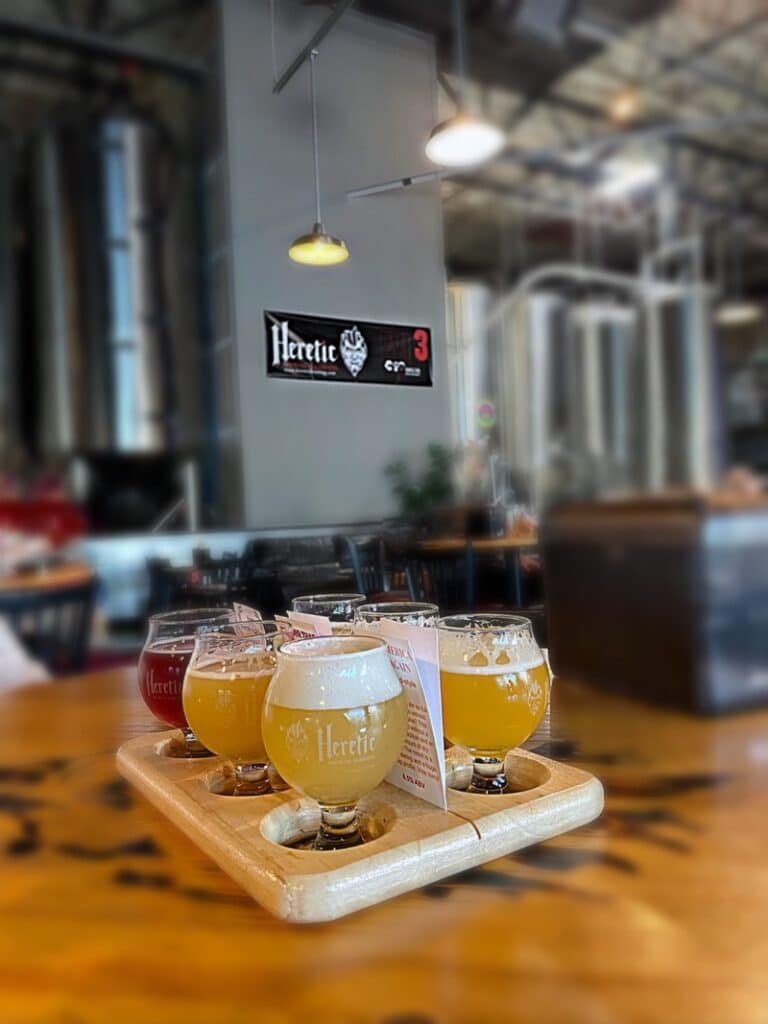 ---
A delicious quick stop for sandwiches, paninis, soup, salads and a glass of wine. We had a delicious turkey bacon panini with a glass of Eclipse from the local Tolenas winery. Bonus: gluten-free options available.
---

What Else Is There To Do In Fairfield, California?
We were there for Tomato Festival in downtown Fairfield, and then spent an afternoon exploring some really unique antique shops. Suisun Valley Antiques and Collectibles has acres of treasures to look through. If modern shopping is your thing, check out Vacaville Premium Outlets. Of course the famous Jelly Belly Factory Self-Guided Tour, including a chocolate and wine tasting experience. Lots of outdoor activities as well, kayaking or hiking Rockville Hills Regional Park. And if you are curious to explore Napa, Fairfield offers the best accommodations at reasonable prices while only being 12 miles away, but why would you want to leave? It is the perfect destination for a Gal's getaway, romantic retreat or gathering of friends, centrally located between San Francisco and Sacramento.