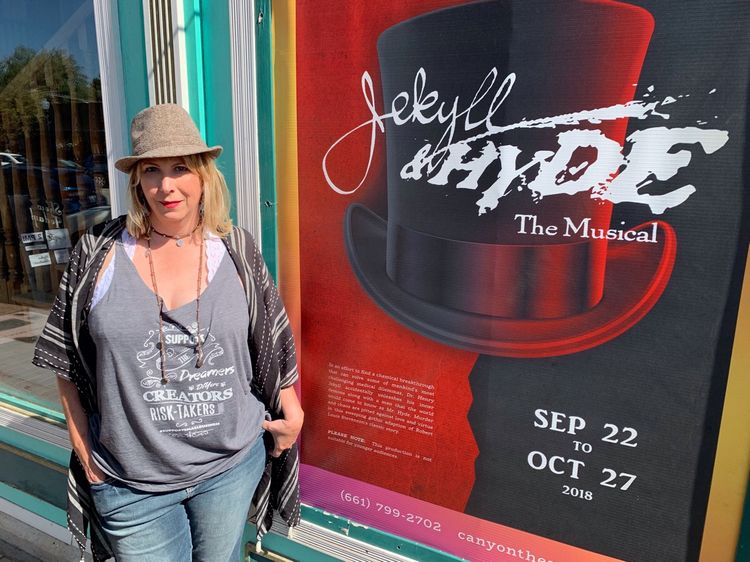 Shop Local
The holiday season between Thanksgiving and Christmas, it is a whirlwind.  Too much activity, not enough relaxation.  Wanderlusting, but can't seem to get away?  How to make it feel like you've created an escape within your own home? Part of it is how you carve out time to make for yourself, and it's more about the state of mind than it is about breaking the bank. Make sure you balance a mix of indulgence, relaxation, exploration, and food and drink. This is also a great way to experience Shop Local Saturday mixed with a little luxury travel.
Start Small
Literally small. Travel-size small. Quick little pick me ups that make it feel like I'm treating myself to a little bit of luxury is to have the same experience as in the five-star spa and resorts. Pick up a bundle of shampoo, conditioner, body wash, and lotion, light a few scented candles and enjoy a long bath or shower.
Shop Local for Your Coffee and Tea
Splurge on a cute little coffee shop (no franchise chains!) and sit and sip. People watch. Start your day at a slow pace, limit phone time to a minimum and you will instantly set the tone for the day.
Treat yourself to a spa day
A massage is not only a luxury, but it's also a health necessity you probably didn't even know you needed. If you're in the Southern California area, I suggest The Serenity Studio in Pasadena. On a tight budget? Try using discount apps like Groupon, or try a massage or esthetician school (Mario Tricoci, Aveda, Paul Mitchell all have schools that offer deeply discounted client services if you are willing to have students work on you).
Sightsee in your own hometown
Some ideas include:
A day pass at a high-end gym or a trial class at a yoga or pilates studio
Attend a painting class, there are many wine and paint parties available
Find a wine, whiskey or beer tasting
Attend the theater, go to a museum or attend a classical concert or jazz event
Explore small business boutiques and find new treasures
Dine at a restaurant you've always wanted to try, even if it's just for appetizers or dessert. Or find a new eclectic or chic little place.
Bring a dessert or bottle of your favorite adult beverage home to enjoy, in a soft, fluffy robe or comfy pajamas. Sheets and bedding are a solid investment to make every night feel like you have escaped the outside world and give you a good night's rest.
Get cozy at home
It's been cooler nights here in Los Angeles, with a few rainy nights. Although I haven't been traveling, I've been enjoying these cozy nights staying warm. It's been like staying in a luxury resort with my new bedding. I grab a cup of tea, light a fire in the fireplace and listen to the rare sound of rain hitting the roof and it's like I'm far from Southern California. If you're looking for a gift idea for a travel lover, Crown Goose is used in high-end global hotel chains and boutique hotels, and the lightweight duvet is perfect by the fireplace in my own bedroom. The goose duvet comes with the highest quality down from Poland, light, quick-drying and moisture absorbing. Check out our Crown Goose video on YouTube!
Explore Your Hometown on a Shop Local Luxury Travel Day
I recently took a day to explore downtown Newhall and discovered so many cute boutique shops I hadn't even known existed. It's both an eclectic area rich in the history of the Old West. I began the day with a lavender flavored latte at Bodhi Leaf Coffee.  Then drove into downtown Newhall, famous for its Walk of Western Stars.  I popped into Soapish, where you can watch them craft their exquisite bath soaps and bath bombs right in front of you (I definitely picked up a few pampering items there). Then Ma Maison boutique, which had so many unique items you can't find elsewhere.  Of course, I  had to then stop in the Newhall Press Room, which hosts wine tastings, then headed over to the local theater.  The Newhall Refinery is one of my favorite stops, with a unique menu for fine food, craft beer, and cocktails.  My favorite part of this day was it was all supporting small businesses, and having a chance to chat with the owners and hear their stories.  For me, travel is the experience and connections.  The only spending I was focused on was spending time on what I wanted to do. This to me is what shop local means, mixing luxury with a little local travel.
A Little Luxury Into My Own Home
Then the best part, home to my cozy little haven, snuggled up under my Crown Goose fluffy comforter. Although not locally bought, it did make my bedroom feel like a 5-star hotel. This may be because they are often used in 5-star hotels, resorts & boutiques. As I closed my eyes, I felt like my 12 hours were spent in a luxury getaway.