The perfect place to begin traveling again is Carson Valley, Nevada. I'm tired of making "bucket lists", after the year we have all been through, it's time to start thinking about really matters. What will feed my soul, renew and refresh me? Where can I once again feel a connection with people, and validate a sense of resilience and purpose? Go beyond things to check off on your travel goals list.

When in search of "Is There More to Life?" (the WhereGalsWander tagline) I have found an answer.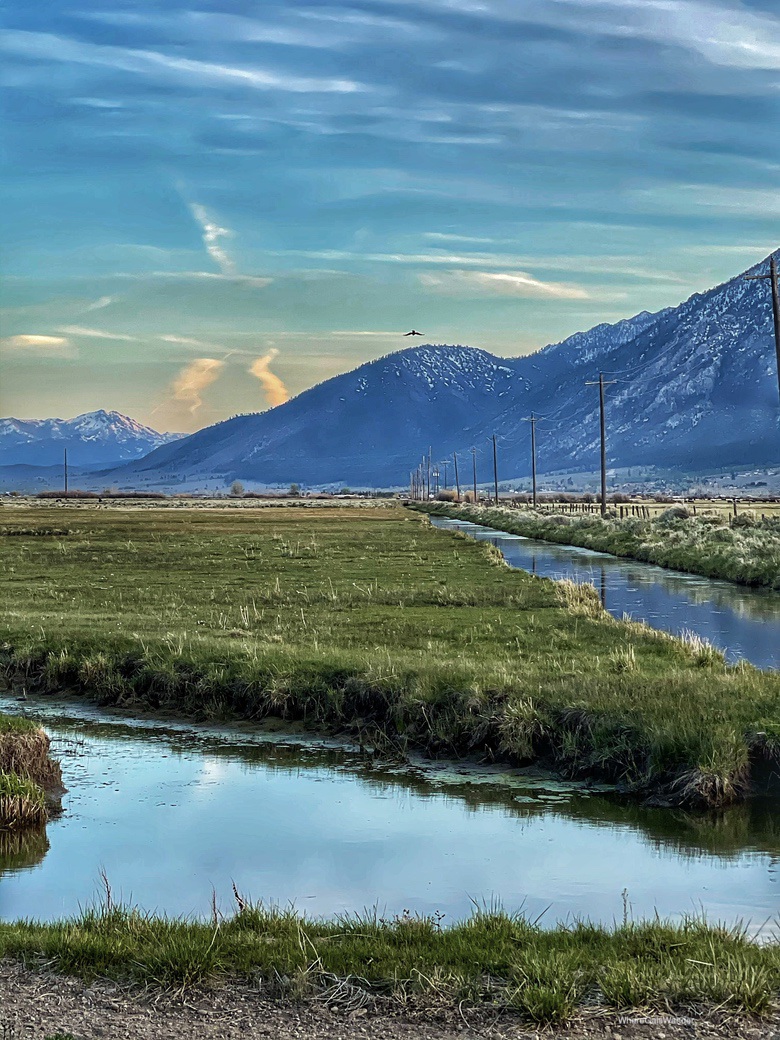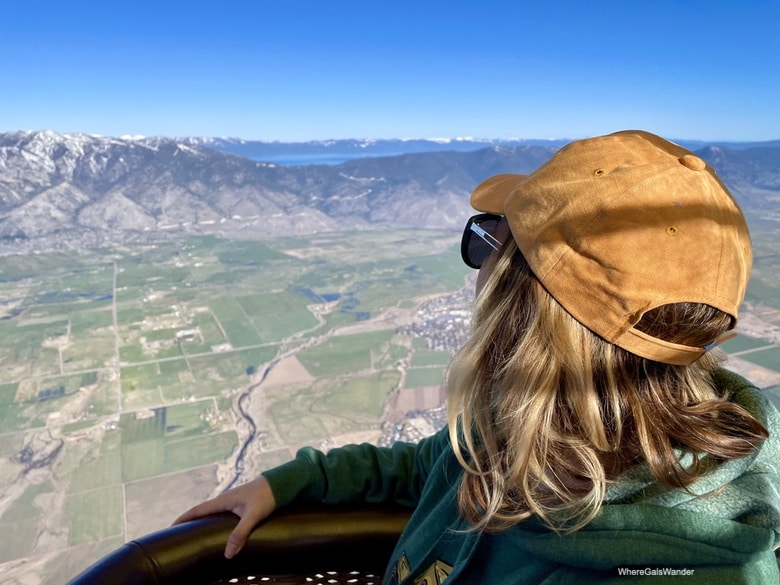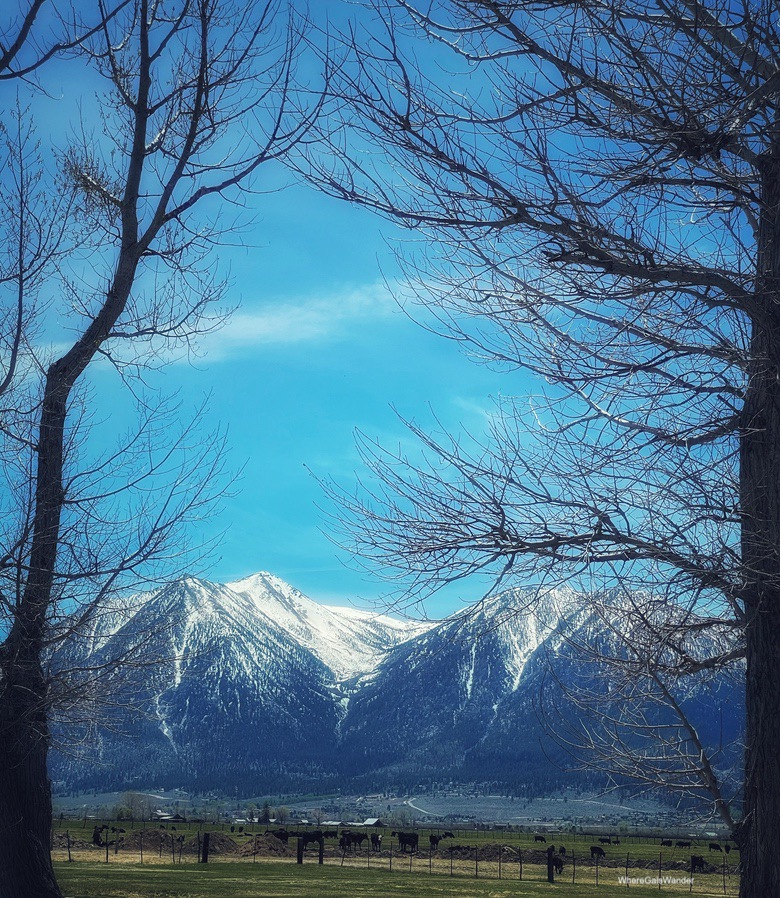 sunset_carsonvalley_compressed0000
CarsonValleyNevada_Edited_20219375
This trip was sponsored by Visit Carson Valley and contains links to compensated or exchange in-kind locations.
---
Getting to Carson Valley, Nevada
Living in Los Angeles, there are many options for weekend getaways. I have had the pleasure of exploring many of those places, but now…now it's different. First, obviously there is still some thought around places that are both open, and safe. Fortunately, I'm double-vaxxed, outside my window, but that doesn't mean I want to be cooped up inside, in a crowd (I usually don't like that anyway). I am craving real conversations with real people. Tell me your stories, I want to be inspired. Remind me what these United States were forged from. Give me hope and optimism for the future. So where can I find all of this? It's not going to be in LA.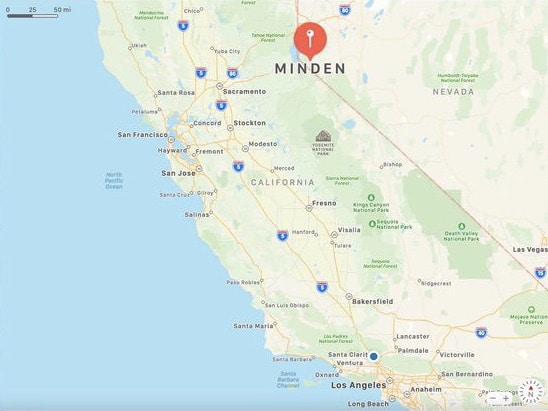 Distance From
Los Angeles: 423 miles
(7 hours)
San Francisco: 213 miles
(3.5 hours)
Death Valley NP: 310 miles
(5 hours)
Yosemite NP: 160 miles
(3.5 hours)
Lake Tahoe: 20 miles
(30 minutes)
Carson Valley, Nevada. That's right. It's a real place, with real people. Or, as they say, Legends Live Here. I have the travel guide on where to go, what to do, how to recreate the trip I had (click here). But let's talk more about what I felt, who I met, what I experienced, than just where I went. The history of these towns, this beautiful land, has survived so much. Floods. Fires. Curses. Earthquakes. But everyone has a story, and although some may wonder, why go here? Once you hear the history and the stories you realize that Carson Valley Nevada is part of something much bigger. It is the taste, the sights, the feel of reliance, hope, perseverance and gratitude.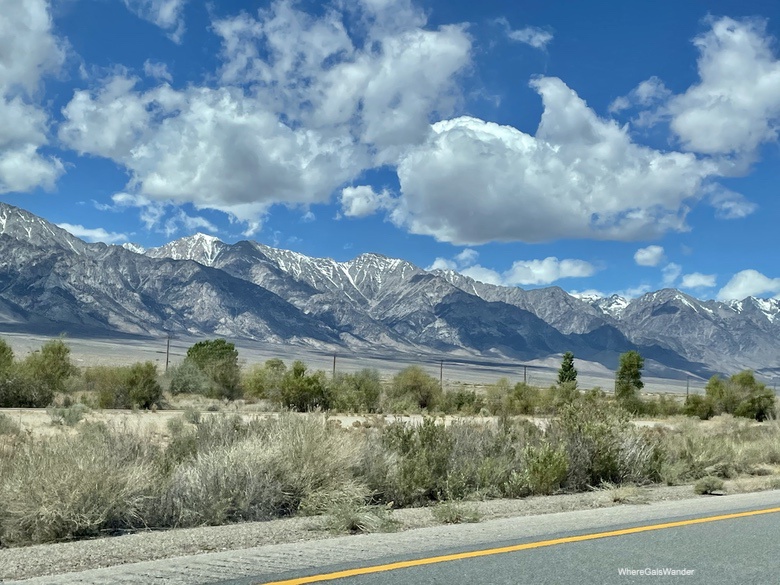 Highway 395
Now I'm back on the road and it feels good to begin traveling again. Nevada is great for road trips. Another favorite of mine is driving the Loneliest Road in America on Highway 50. But driving Highway 395 from California to Nevada gave me a bit of the same thrill as driving the Pacific Coast Highway. Just watching the landscapes change as Route 14 meets 395 and seeing the Joshua Trees spring up all over the land. The rolling hills slowly became more jagged. Large black volcanic boulders spotted the earth in every direction. Walls of earth jutted up in an impenetrable wall, that I can only assume was created by an earthquake fault. Then, the mountains, black and cold, pointing up into the sky. Veins of silver ice running down the mountains. Mount Whitney demanded to be noticed. The Alabama Hills holding secrets, begged to be explored.
This land bore the scars of survival for many, many centuries. The burned land regrew, the destruction took on a new type of beauty. The ruggedness of the land told me that everything would be ok, eventually. It takes on a new meaning to see this with your own eyes. Not just hearing be strong, be resilient, or reading it in the news. Here I am standing in the middle of history. Little did I know that my lessons were only just beginning.
Road Trips Remind Me Of What Its Like To Be Alive
I reached the National Forest and stepped out to stretch my legs. Light snow was falling like glitter. The roar of the river rapids reminded me what it felt like to be alive. Because of the jaw dropping scenery from Mammoth Lakes and the scenic drive, it is an adventure in itself. So, this road trip put the city far back in that review mirror, and I forgot about traffic, crowds, well, everything, really. Even better, driving through the small towns also reminded me of the simple things in life. Ice cream shoppes, family owned restaurants, burger joints. Honestly, we probably would have arrived much sooner, but I couldn't help stopping to take it all in. It felt so good to begin traveling again, that we took it at slow pace.
Drive to It, Not Through It
Like road trips are meant to be about the journey, not the destination; and Carson Valley is all the about finding the experiences, not just places to be. Let's start with where to stay. Why just stay at a hotel, when you can stay at a casino, like the Carson Valley Inn?
Carson Valley Inn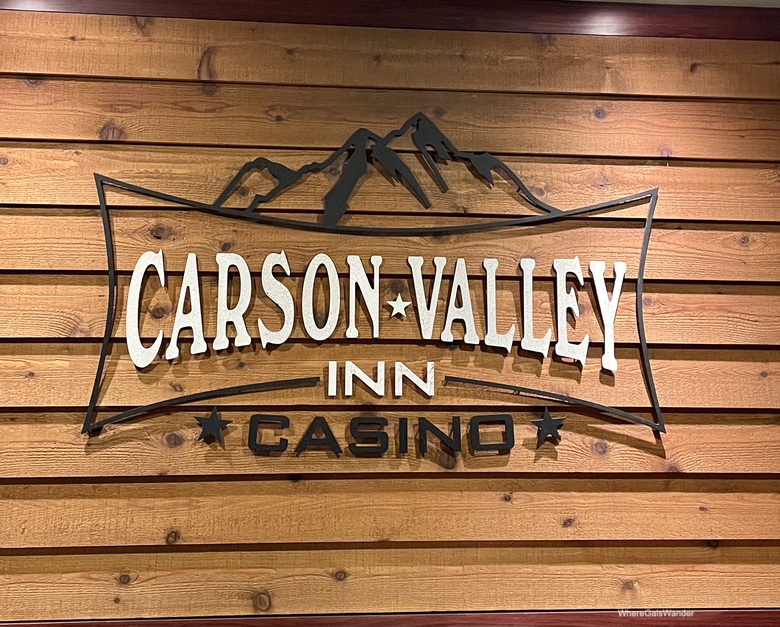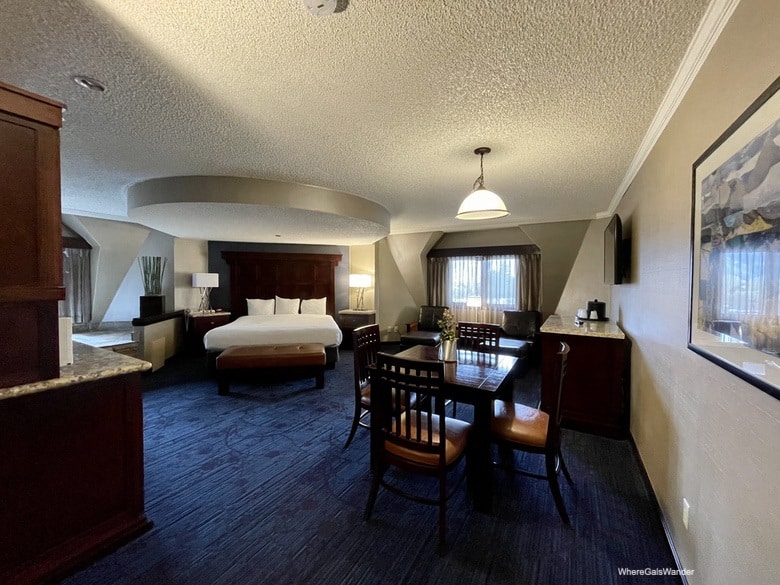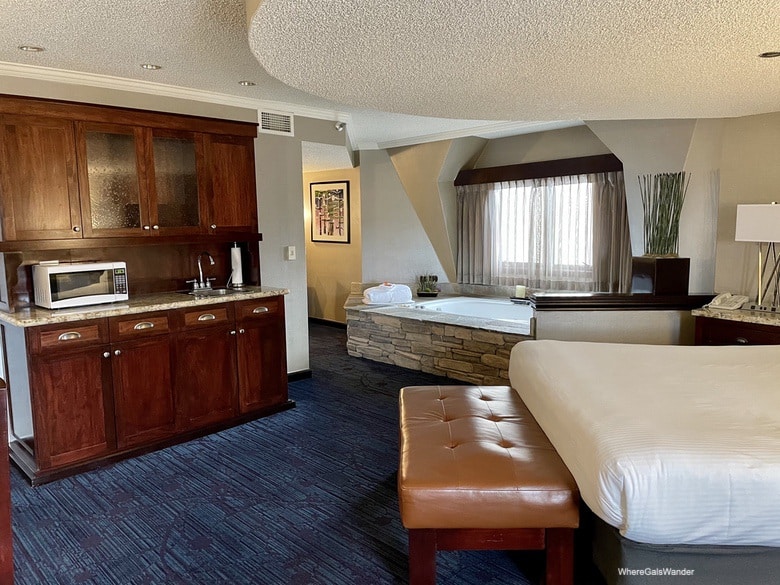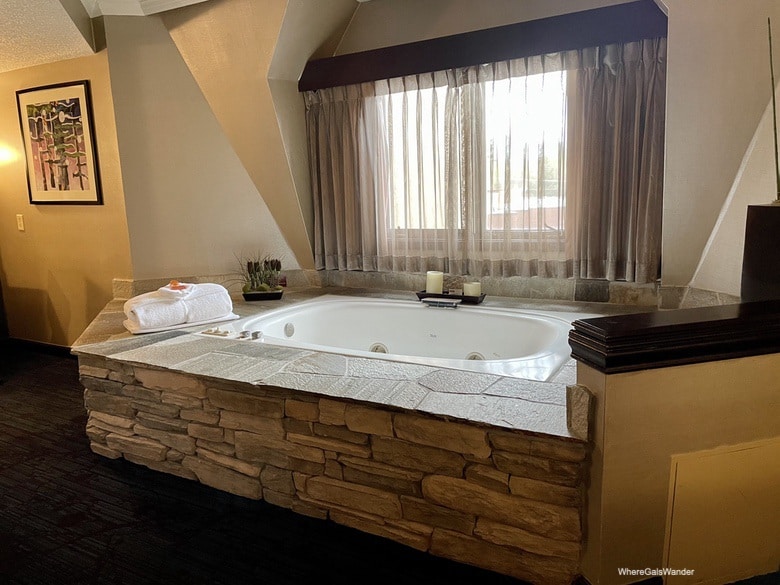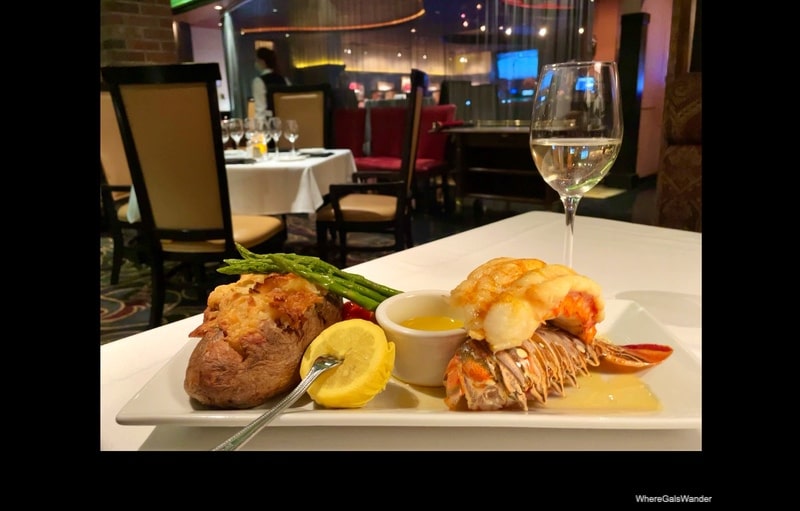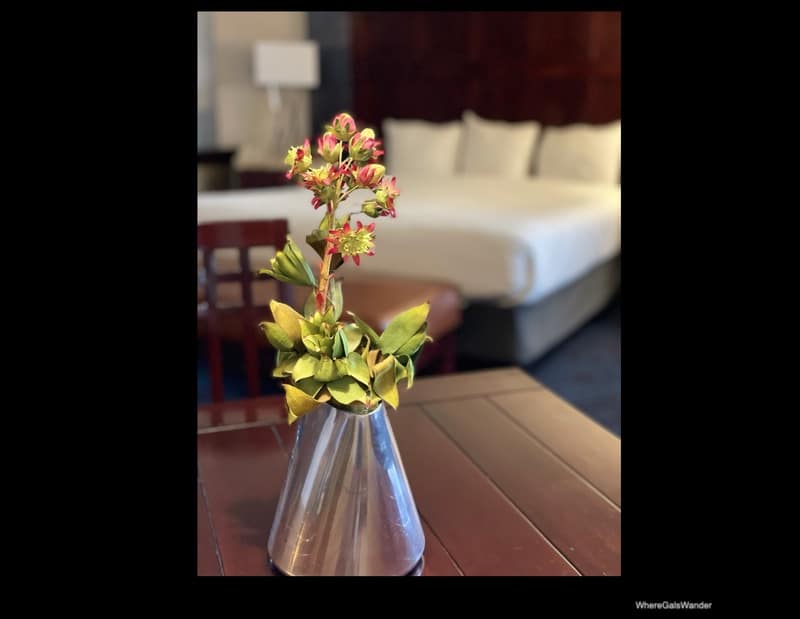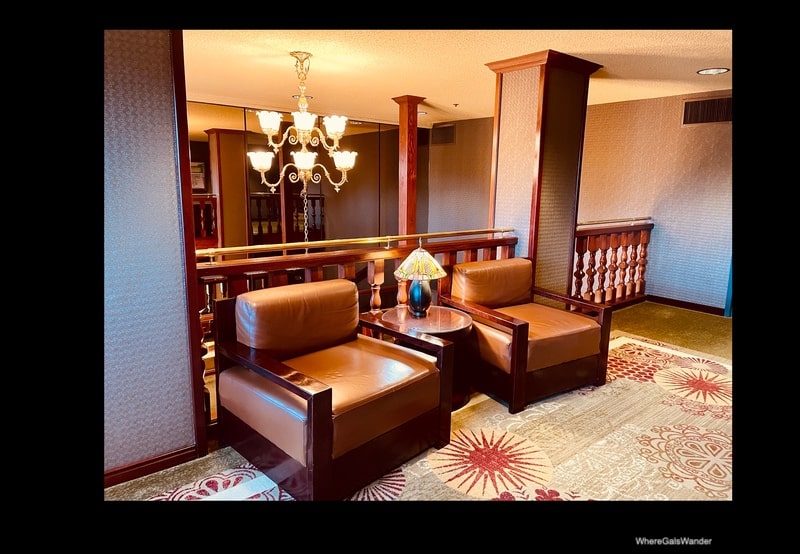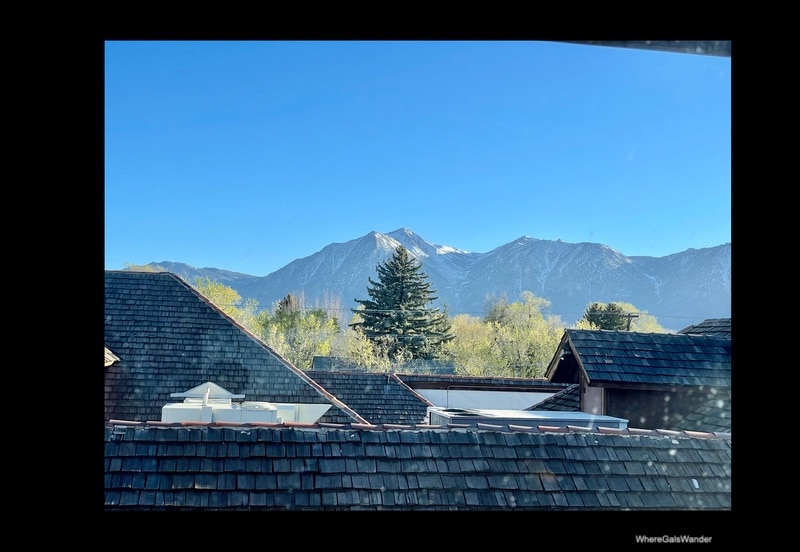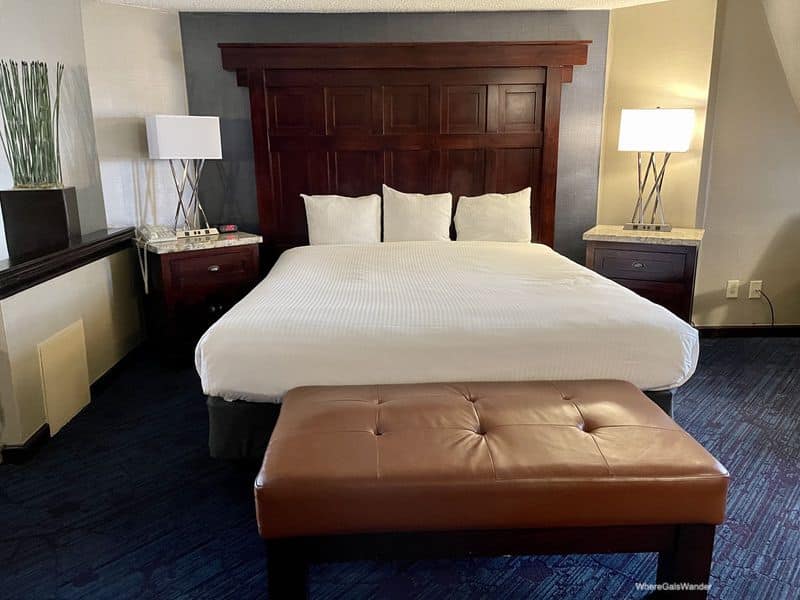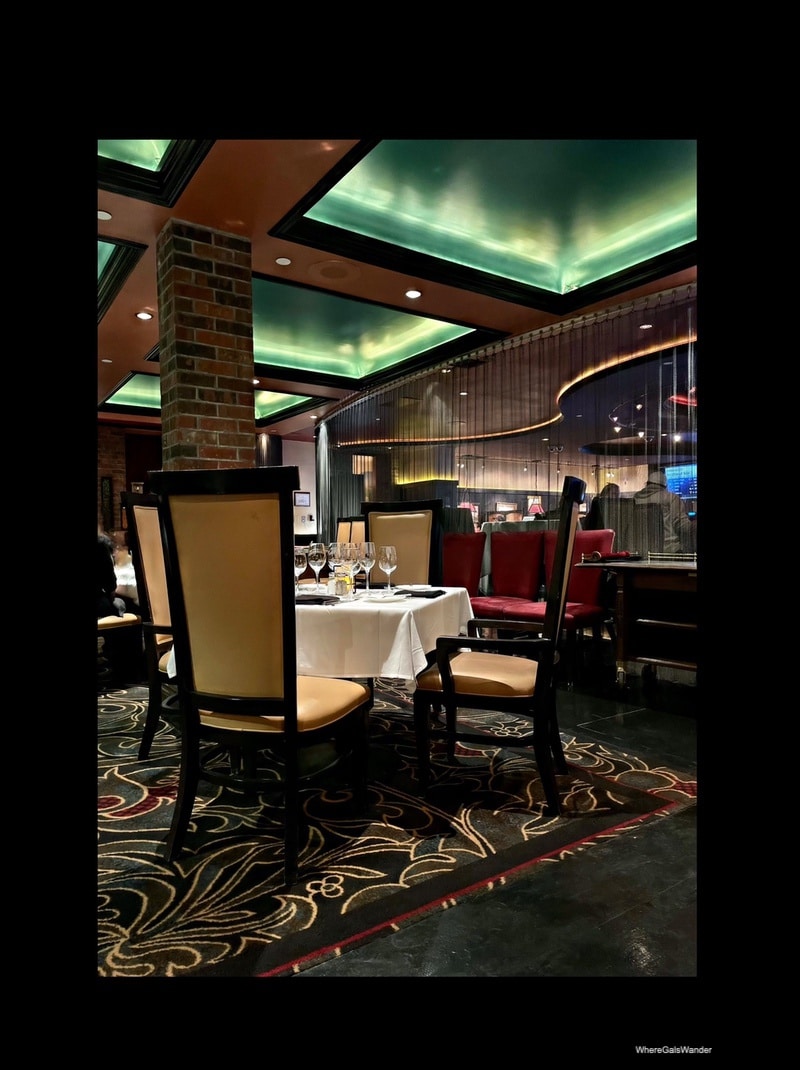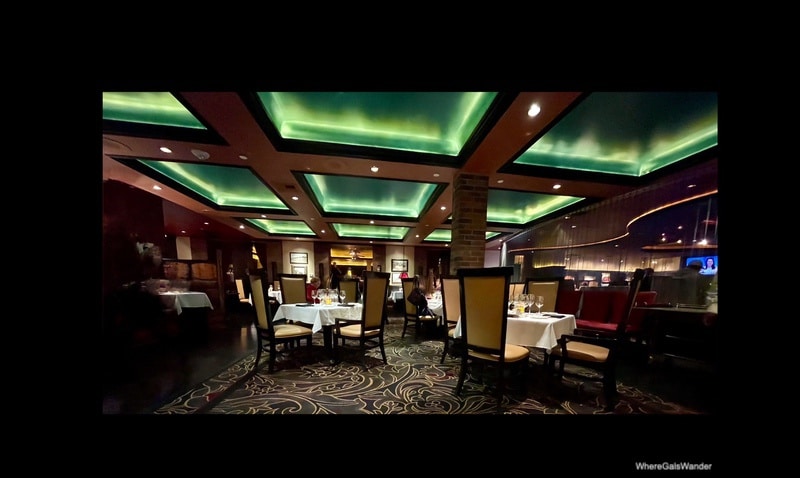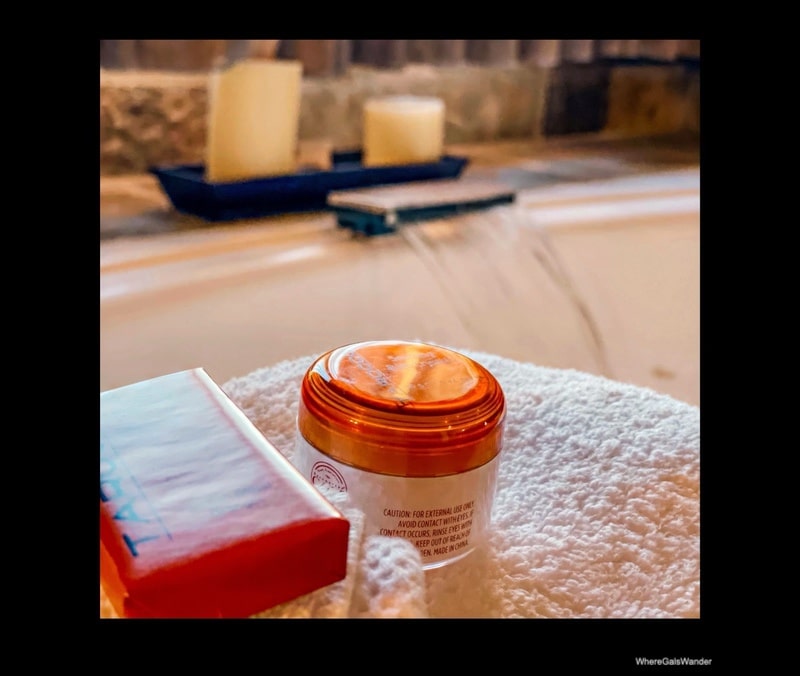 Small, charming, Minden, Nevada. I loved driving through the town, the neighborhoods, the streets lined with shops. We checked into our hotel, and went to dinner.
Carson Valley Inn was a perfect place to unwind after a busy day. It was quiet, with a great view of the snowcapped mountains. It fit my mood to either run a bath in the jacuzzi tub and relax, go for some fine dining at CV Steakhouse, or some casual food at Katie's Country Kitchen. Also enjoy some gambling, slots, live entertainment in the casino.
Here's where I am going to fill you in on the secret of Carson Valley, Nevada. It's the people, the history, the stories. I have been fortunate to travel to some pretty amazing places, but I have not experienced anything like the adventures I had in Carson Valley. (More content on people and places coming soon).
---
JT Basque Bar and Dining Room
Let's start with Marie-Louise Lekumberry at the JT Basque Bar and Dining Room. Marie-Louise and her brother now own and run the famous JT Basque restaurant in Gardenerville, Nevada. She greets us like family as we enter, and I take in the bar, the dollars on the ceiling, the hats along the walls. She ushers us to our table, and pulls up a chair after I share this is my first time trying Basque cuisine.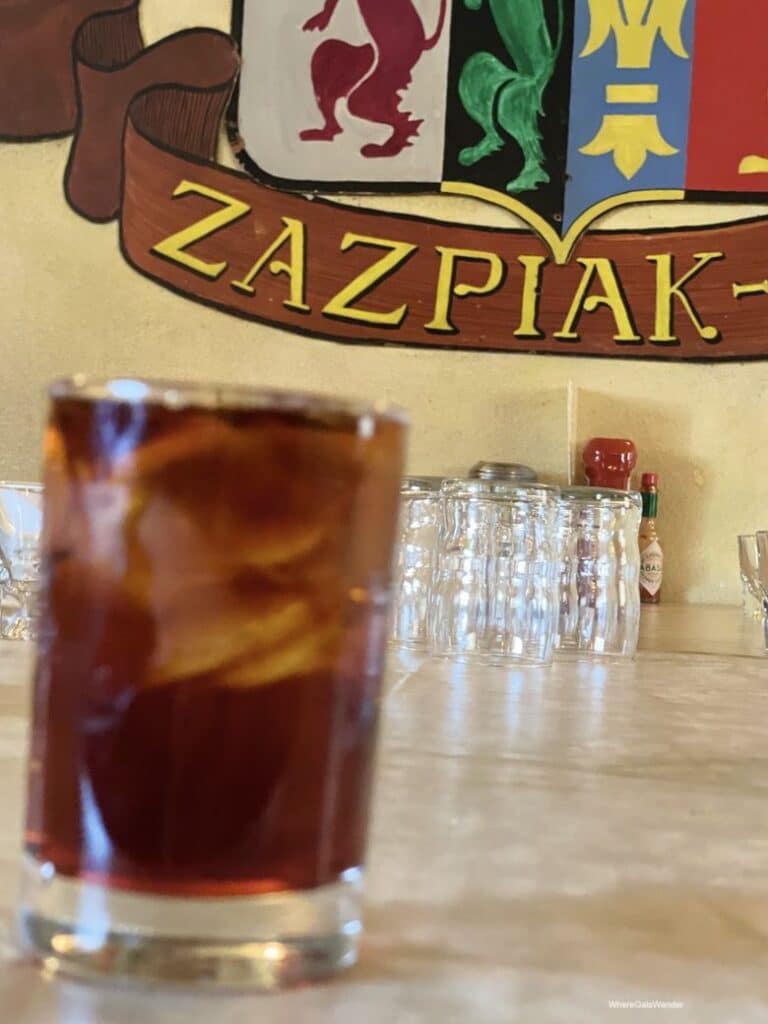 Step Back in Time in Genoa
Historic is the first settlement in Nevada, created by Mormons as they struck out for California, but decided to call this valley along the Sierra Mountains their home. The first attempt at building "Mormon Station" as it was called, had failed. In 1851 it was reborn as Genoa, the the first permanent settlement in all of western Utah Territory.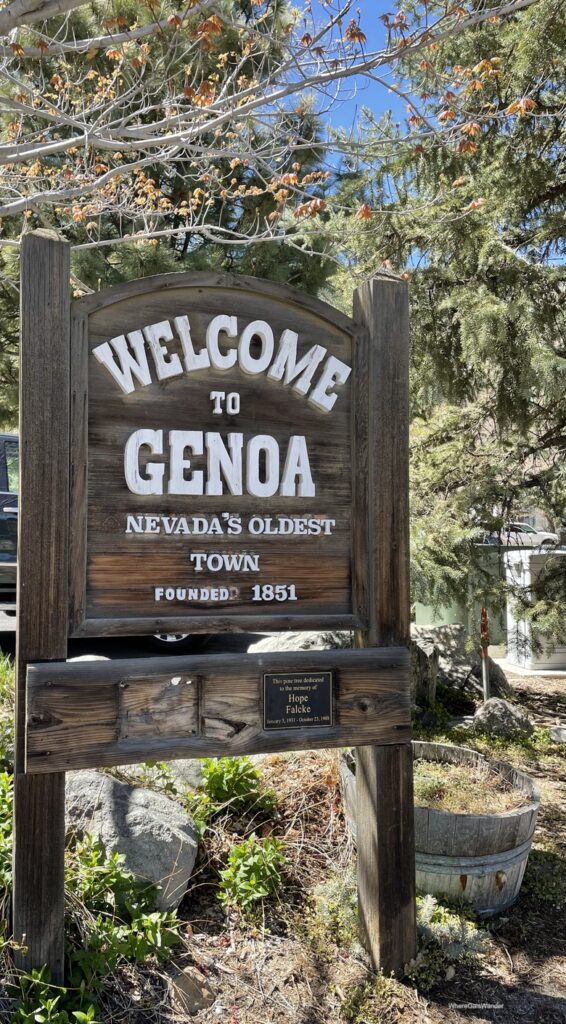 The Pink House
Begin by having lunch at the charming restaurant and cheese shop The Pink House. Declared a historic site, the gothic-revival style home has been around since before Nevada became a state. It began as a town hall for Genoa, and meetings held in these rooms led to the creation of the State of Nevada Constitution. This was also the home of Lillian Virgin Finnegan, one of the legends of Carson Valley. It was Lillian who created the Candy Dance to raise funds or streetlights for the town, and that annual event still takes place every year.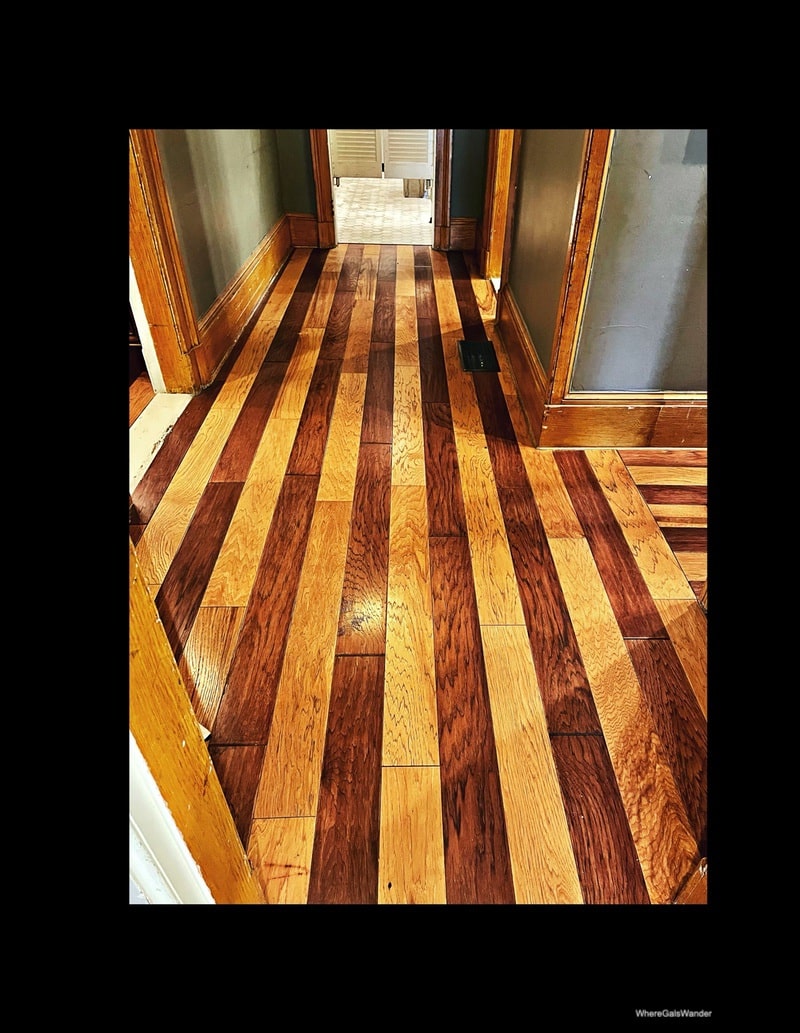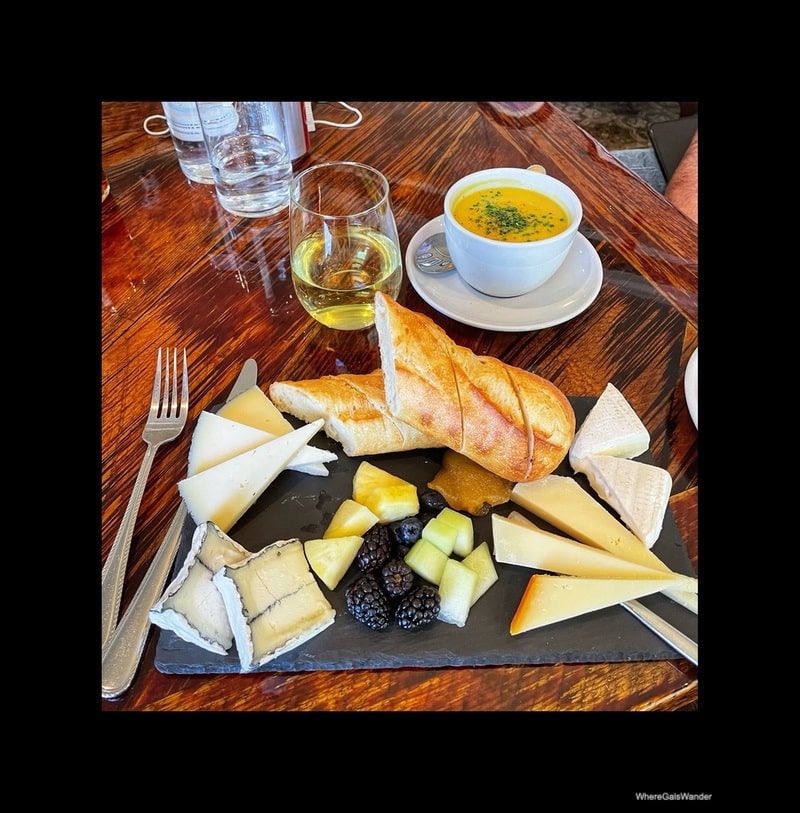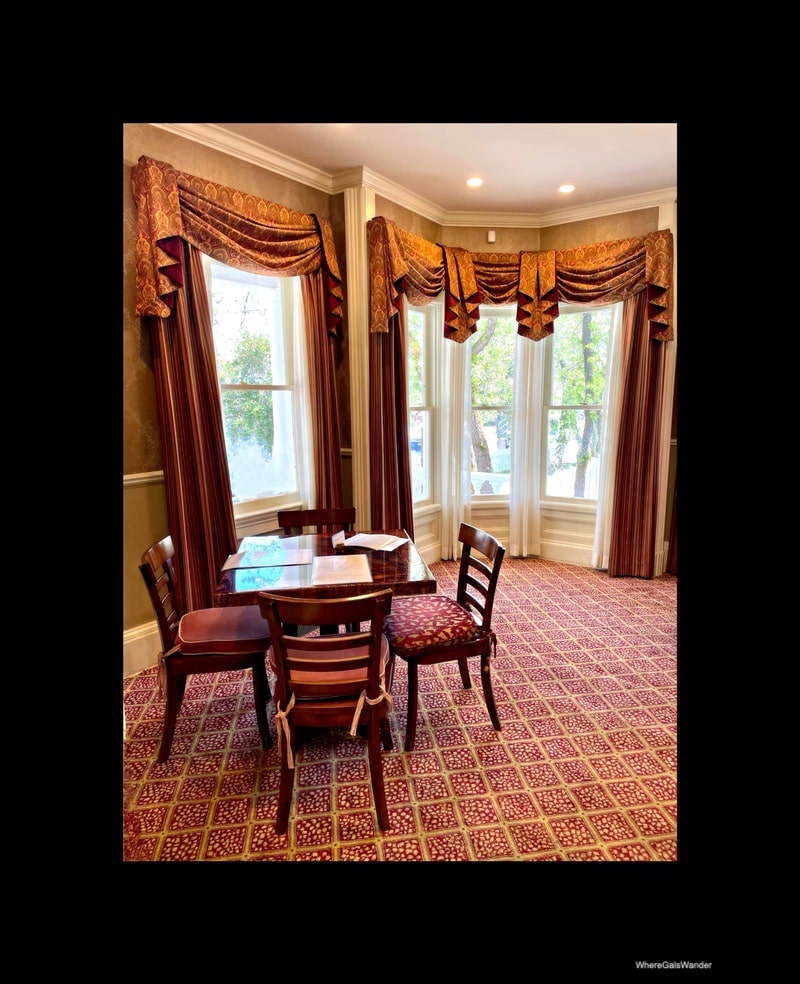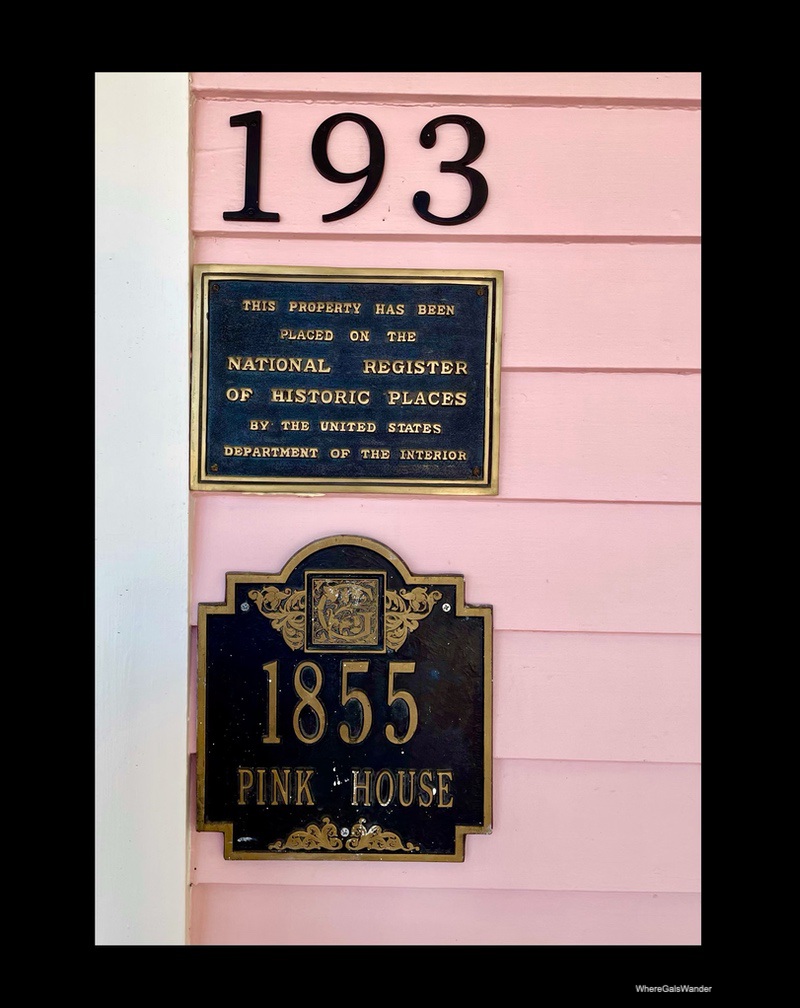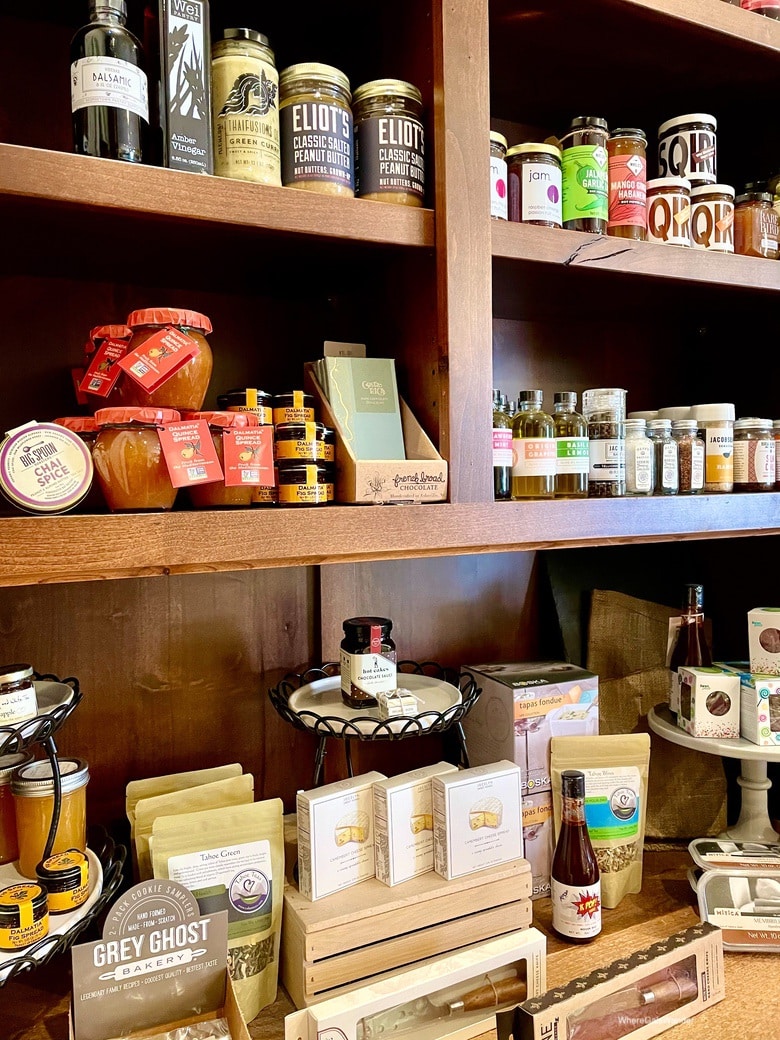 pinkhouse_slider_carson_valley0007
pinkhouse_slider_carson_valley0006
pinkhouse_slider_carson_valley0002
pinkhouse_slider_carson_valley0004
CarsonValleyNevada_Edited_20219216
The Genoa Bar: Nevada's First Thirst Saloon
Built in 1853, this is a historic site to really enjoy. The Genoa Bar opened as Nevada's first "thirst saloon" back in 1853. It's like stepping back in time, from the 1840 Diamond Dust mirror that hangs over the bar, to the artifacts on the walls. No cost of admission, just pay for your drinks. You can just tell this is a place where stories are made. I spent an hour or so here, sipping an old fashioned on the front porch. The locals came by after a while, and I overheard this conversation from an older woman to some young men wearing their "work clothes". Dirty jeans, dirty boots, cowboy hat. Carson Valley is still a land of the old west, ranches and wild horses against a landscape of rugged mountains.
"How's your daddy doin? He's almost 90 now isn't he?" asked the woman
"Yes, ma'am. He sure is but he's doing good," he replied
"Was that him I saw riding? He still riding horses everyday?"
"Yep, he still rides everyday with us. Just riding though, no more roping," he said. At that moment, 6 wild deer sprung out from besides the building. Leaping out of nowhere, they leapt and bounced and bounded across the street into the park, as quickly as you could blink. No one blinked though. They were used to this.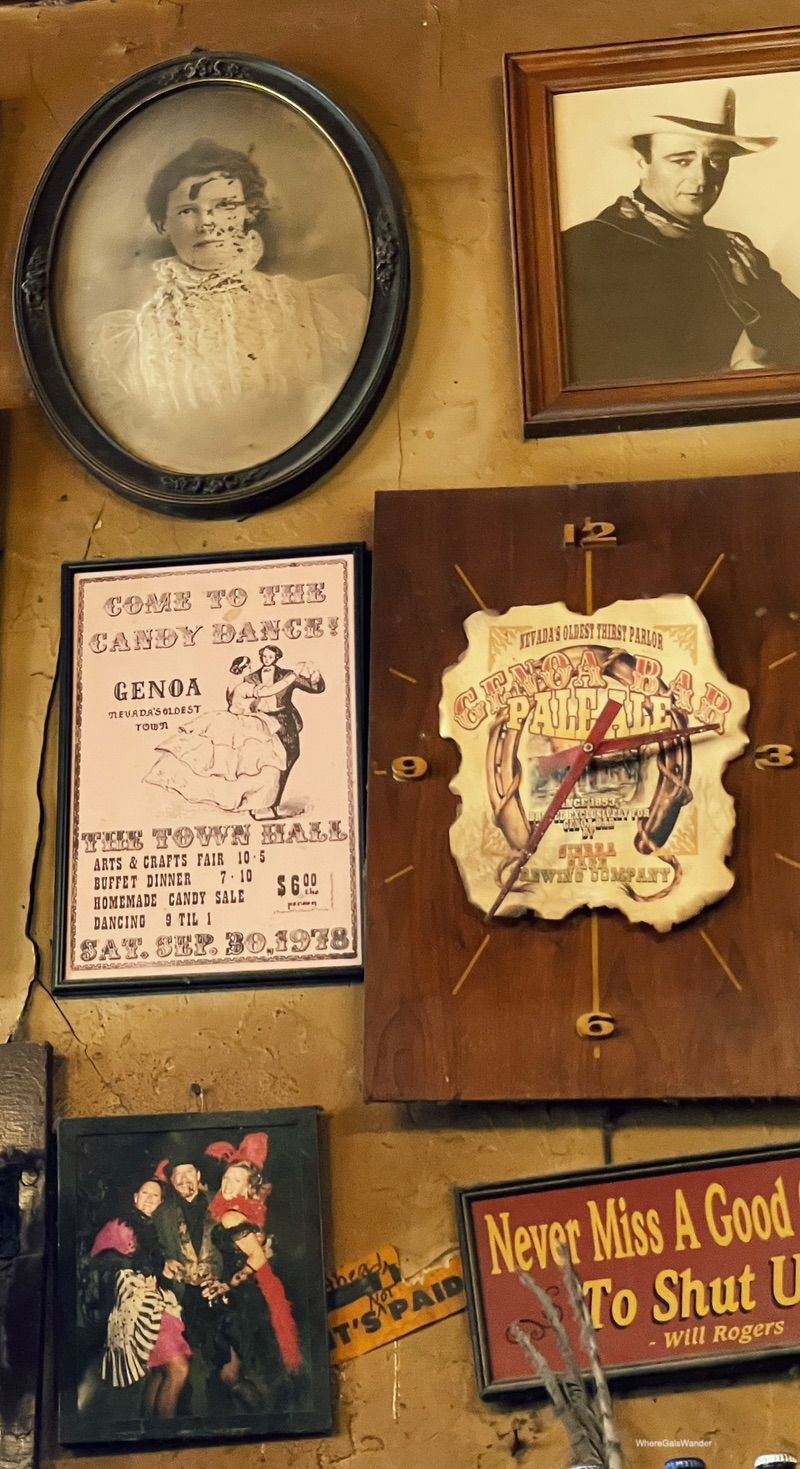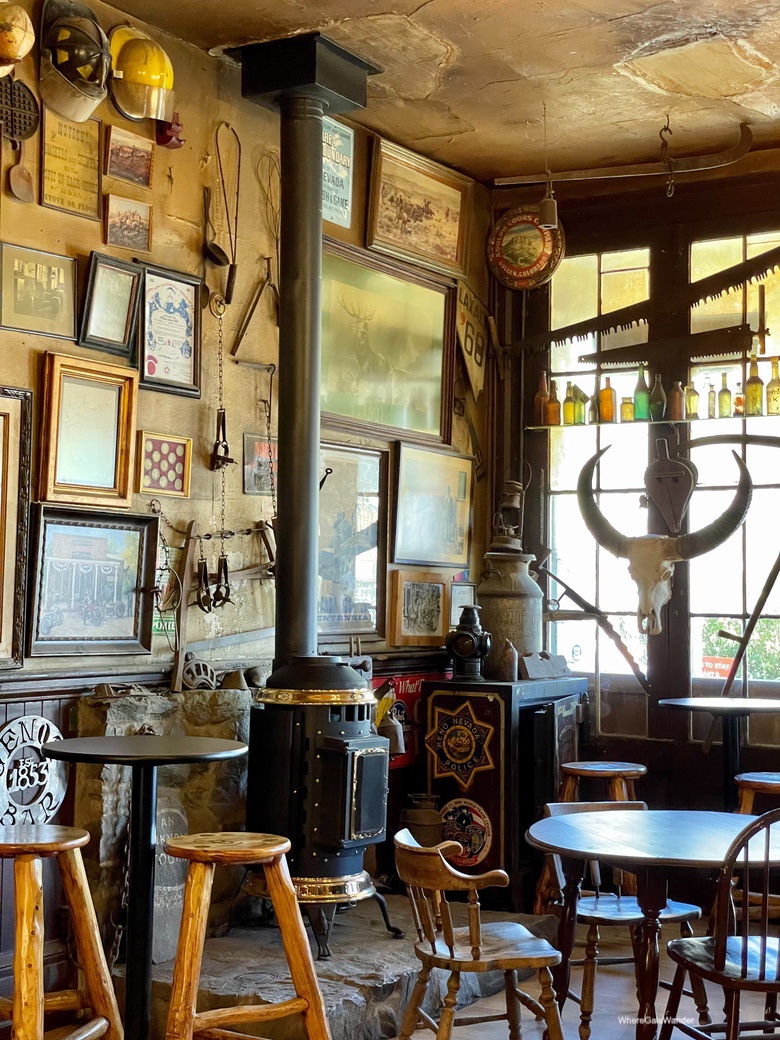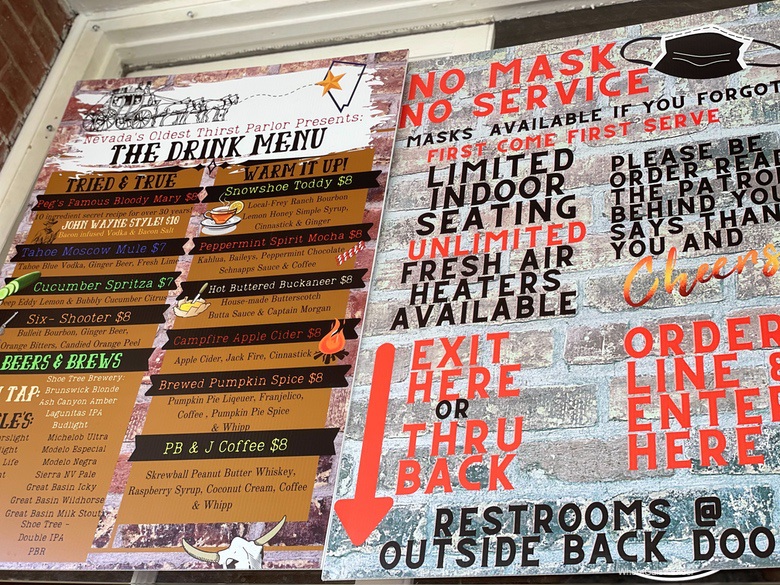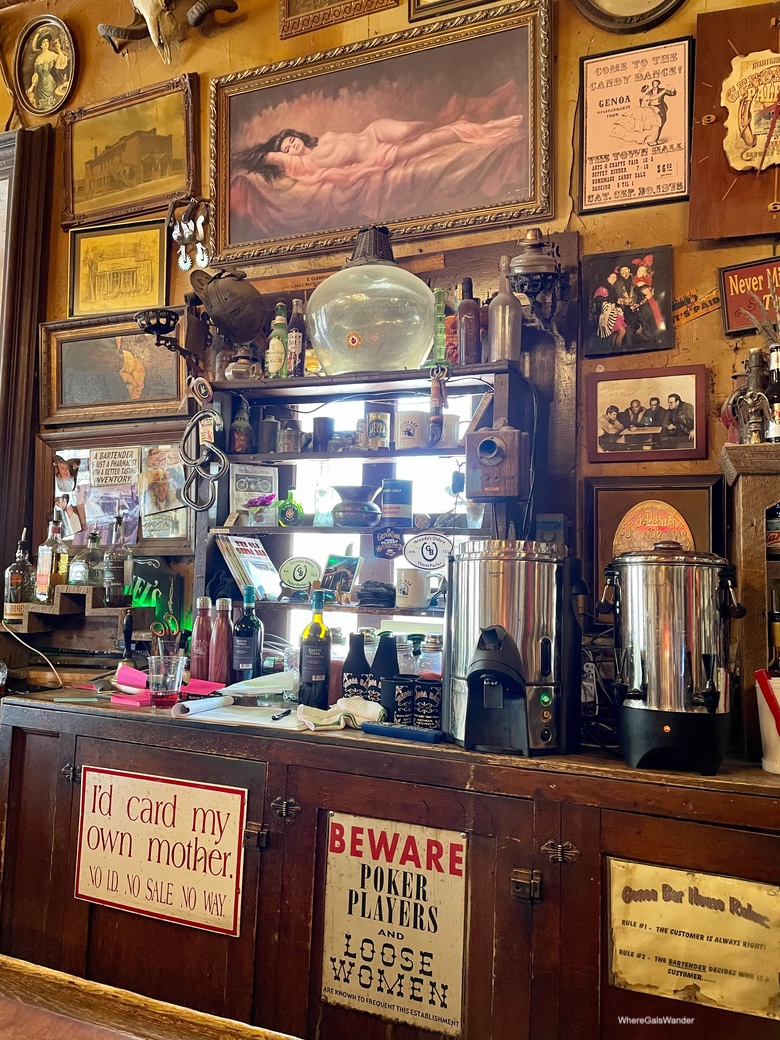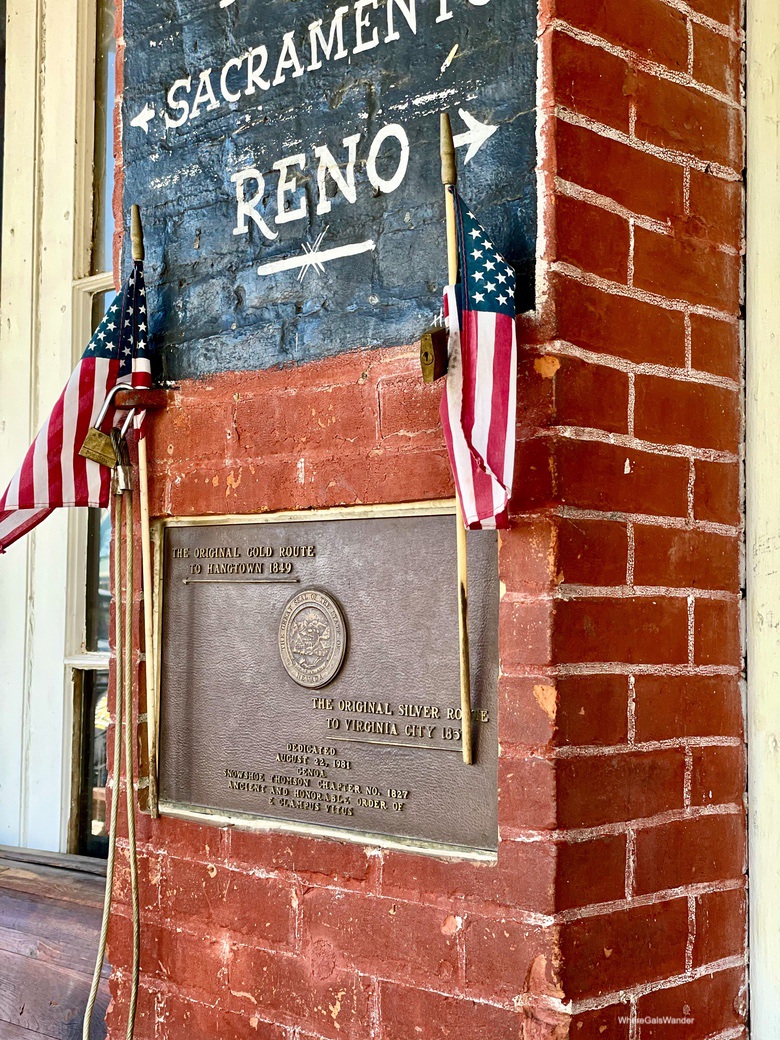 pinkhouse_slider_carson_valley0011
pinkhouse_slider_carson_valley0015
CarsonValleyNevada_Edited_20219208
CarsonValleyNevada_Edited_20219207
CarsonValleyNevada_Edited_20219209
CarsonValleyNevada_Edited_20219206-copy-2
Little Town with Big Names
So that's the reality of this small town of 250-ish people, where everybody knows everyone. But it's a place where everyone feels comfortable. I'm just here, hanging out at the same bar used in Clint Eastwood movies. It's a place that's been visited by Johnny Cash. Also, Mark Twain may have sat in the same place I'm sitting now. President Grant and President Roosevelt have sipped at this bar, and Carol Lombard and Clark Gable played poker here. You can see the trapdoor to the cellar where ice would be stored. The potbelly stovepipe stove in the corner is the only source of heat in the winter, so locals bring firewood with them when they visit the bar.
Musicians head to Genoa Bar as a kind of muse. Over the years Willie Nelson, Charlie Daniels, Merle Haggard, Waylon Jennings, Johnny Cash, Slim Pickens, and John Denver have all been guests.
Carson Valley had what I was longing for: Connection. Places for people to meet and talk and share their lives. Places to be inspired.
A Perfect Place To Get A New Perspective
Lake Tahoe Hot Air Balloons
I have always wanted to do this! But, I have a horrible fear of heights. And now that the world is starting to get the ok to travel (slowly, safely) I couldn't help but think of all the adventures I missed the last year, and my sense of Carpe Diem yelled at my anxiety to go sit in the corner-I Got This.
Lake Tahoe Balloon Tours met us in a park with the other riders and took a shuttle bus about 5 minutes to the launch site. But I was already bouncing with excitement. Shane and Blake, our pilots, are really what made the whole trip not only feel safe, but like a celebration. With all of the amazing people I met during my time in Carson Valley, I had to share the tales in another article.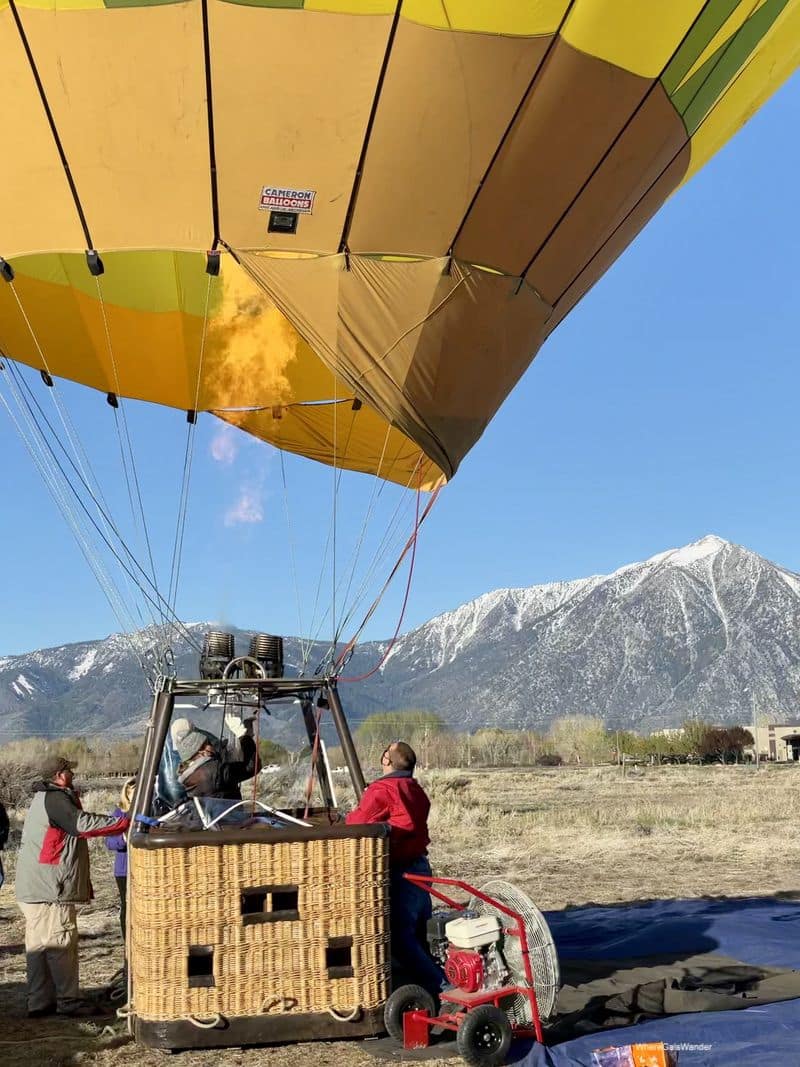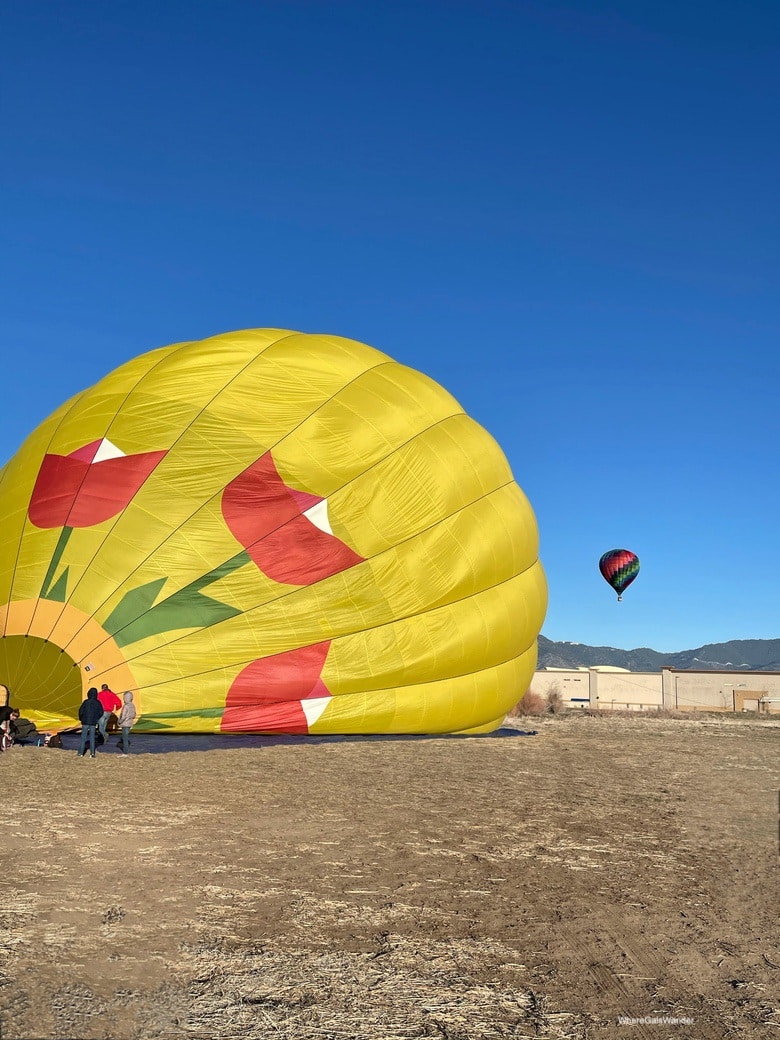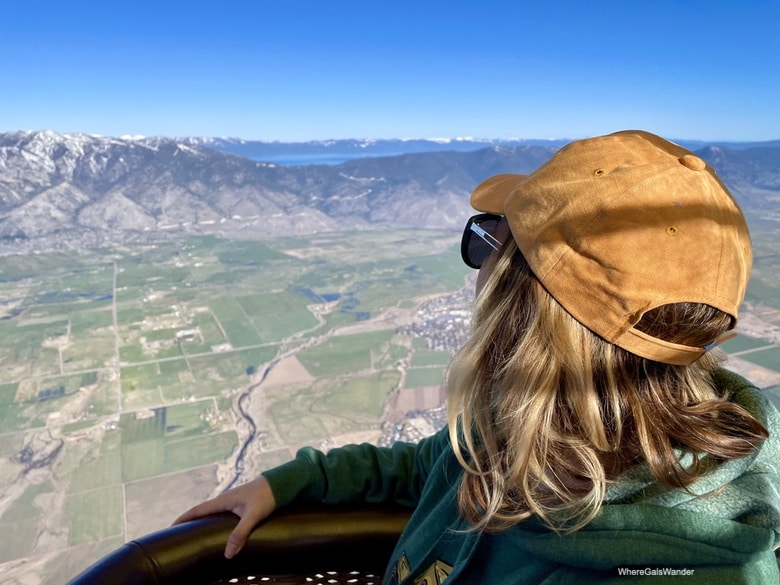 Hot air balloon Nevada 2021
CarsonValleyNevada_Edited_20219200-copy
Sailing Safely Through The Blue Skies
Shane began with an overview on Covid protocols and mentioned he was vaccinated. Then, the 12 of us would be sharing one basket, but there would be plastic dividers across our groups, and obviously, we would be outside. All of us happened to be vaccinated, with the exception of two teen boys. Just knowing they took the time to go through that first put my mind at ease. Otherwise it might going up in the balloon being healthy, but coming down with Covid (bad joke, but Shane would appreciate it. He is a master of puns).
Even after returning, when I feel the stress of my every day life, I close my eyes and remember those moments of perfect silence, sailing through the sky and yet being still.
Feeling True Freedom
Carson Valley Tours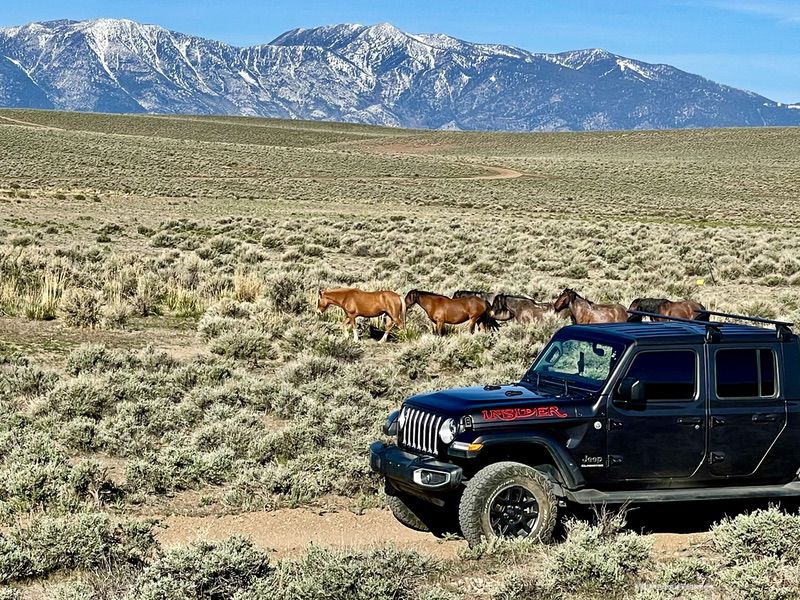 The Carson Valley Wildlife Tour with Dwayne Hicks is a "must" on any trip to Carson Valley. And it's truly not just a photography tour, or a chance to see amazing wildlife like wild horses or birds of prey. More so climb into the Jeep, go off-roading across an unmarked valley. Dwayne periodically jumps up, grabs his binoculars, scans the land looking for dust clouds. Then we race off, up hills, and the bands of wild horses are framed against the majestic Sierra mountains. Dwayne maneuvers the Jeep slowly, quietly, and we quietly get out. There are 2 bands of horses here today, which is not common. They are intermixing and the stallions are nudging their folks back into their side. Then one group breaks off, and walks right in front of me.
Dwyane is a true guide, with each animal encounter, he tells you where to stand, how to behave. He gives advice on how to frame the best photography shot. But, what I also loved was just hearing the stories. Dwayne would tell us about the history of the land, the Basque sheepherders and the cattle ranchers, and the family feuds. It was like we were watching a documentary but we were inside of it as it was being filmed. Then Dwayne told us about his personal story, how he became a photographer, and every photo snapped with his help became even more meaningful.
The vast open land, so unspoiled, and the pure beauty of watching owls soar or wild horses romp across the valley: this reminded me of what it felt like to be free. This is what it means to go explore. And so, they reminded me of why it's so important to begin traveling again.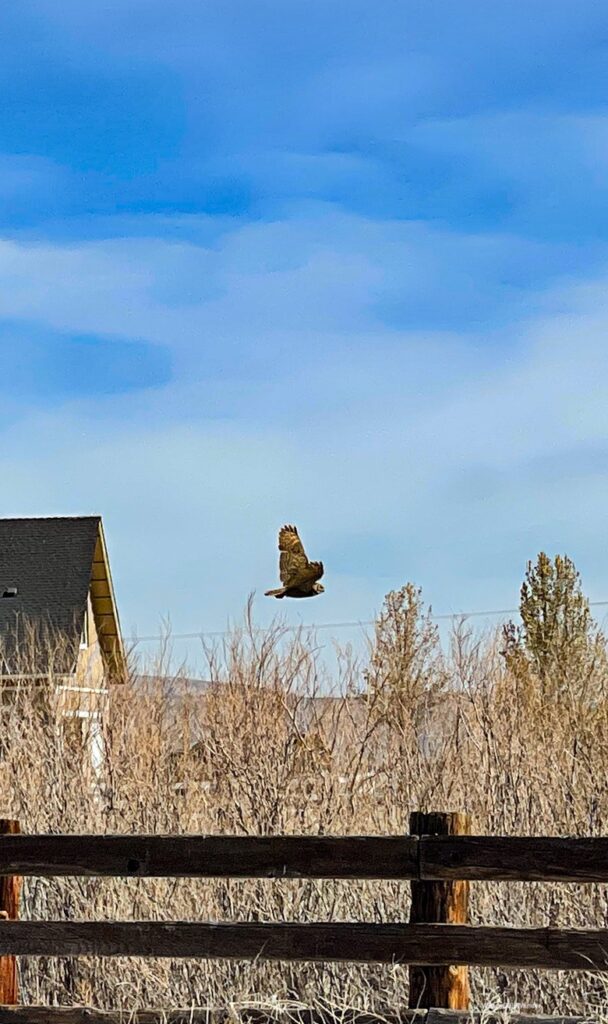 Why Travel?
Before the world opens up again, can we just take a minute to remember why we travel?
Here's my answer:
Explore. Connect. Inspire.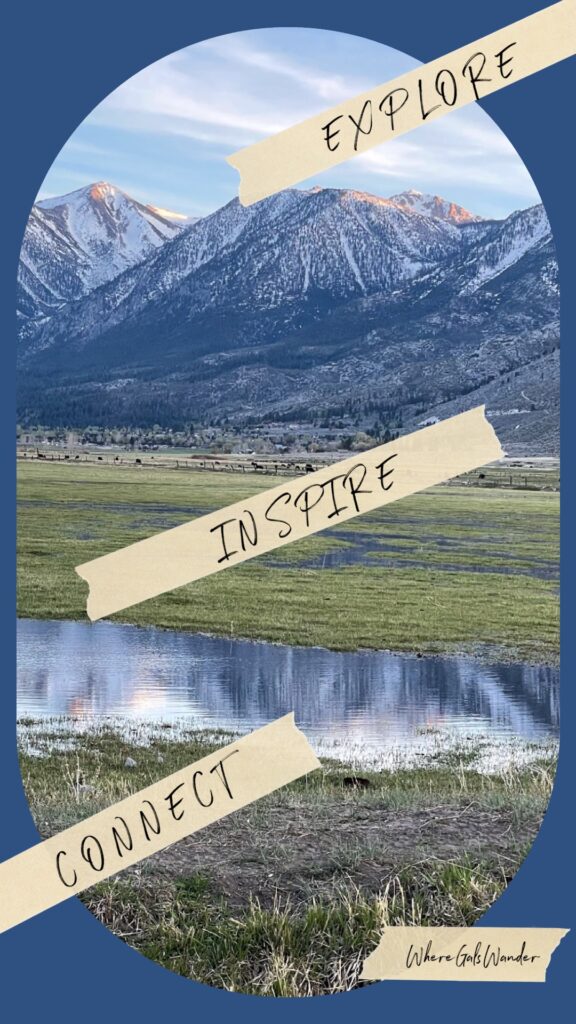 And my theme for 2021 is "new stories". As in, new places, new people. New perspectives. Actually scratch that whole 2021 thing altogether. The idea that 365 days is the beginning and end to a point in life is as irrelevant as a passing 10 minutes on the clock.
All that matters is finding moments like this. Being alone on a two lane road. no cars, just cattle. watching the reflection of the Sierras as the sun goes down. This is why I travel.
And this is why Carson Valley, Nevada is a perfect place to begin traveling again.
---