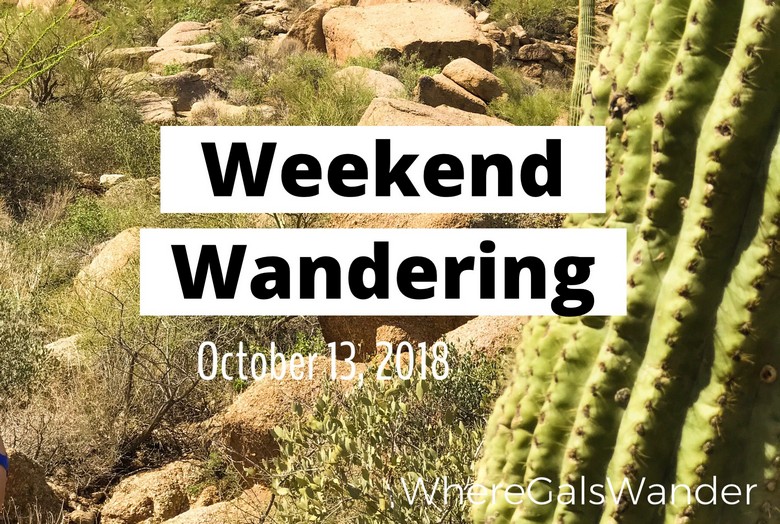 All our posts this week from Twitter, Instagram, Pinterest, and Facebook, right here for you in Weekend Wandering. Our week's worth of our recently posted photos on our social media, for your weekend inspiration to seek out travel, nature, and adventure. How are you going to make memories that you will talk about on Monday? There's More to Life.
Wow! So much has happened in the last two weeks, the biggest wander was the road trip from Los Angeles to Phoenix to see JD. We did so much in those few days…many new blog posts to come. The latest, How To Get Your Teen To Hike A Mountain…And Like It (our hike of Pinnacle Pike) just launched earlier today. Here are a couple snaps from that adventure:
Have you also checked out the latest pics we posted from JD's Travel Tips For Flagstaff Arizona Snowbowl?
We also published a new blog on Travel Tips in Hollywood, including the best places to get a photo with the Hollywood Sign

And more photos from JD's Photo Gallery from the Grand Canyon
"And then there is there is the most dangerous risk of all- the risk of spending your life not doing what you want in the bet you can buy yourself the freedom to do it later." Randy Komisar
Last night's adventures starring Zanne & JD. No javelinas found, but yesterday's adventures did have encounters with bats and scorpions.
We are excited to have new guest bloggers to share!
Butterflies at the Phoenix Botanical Garden