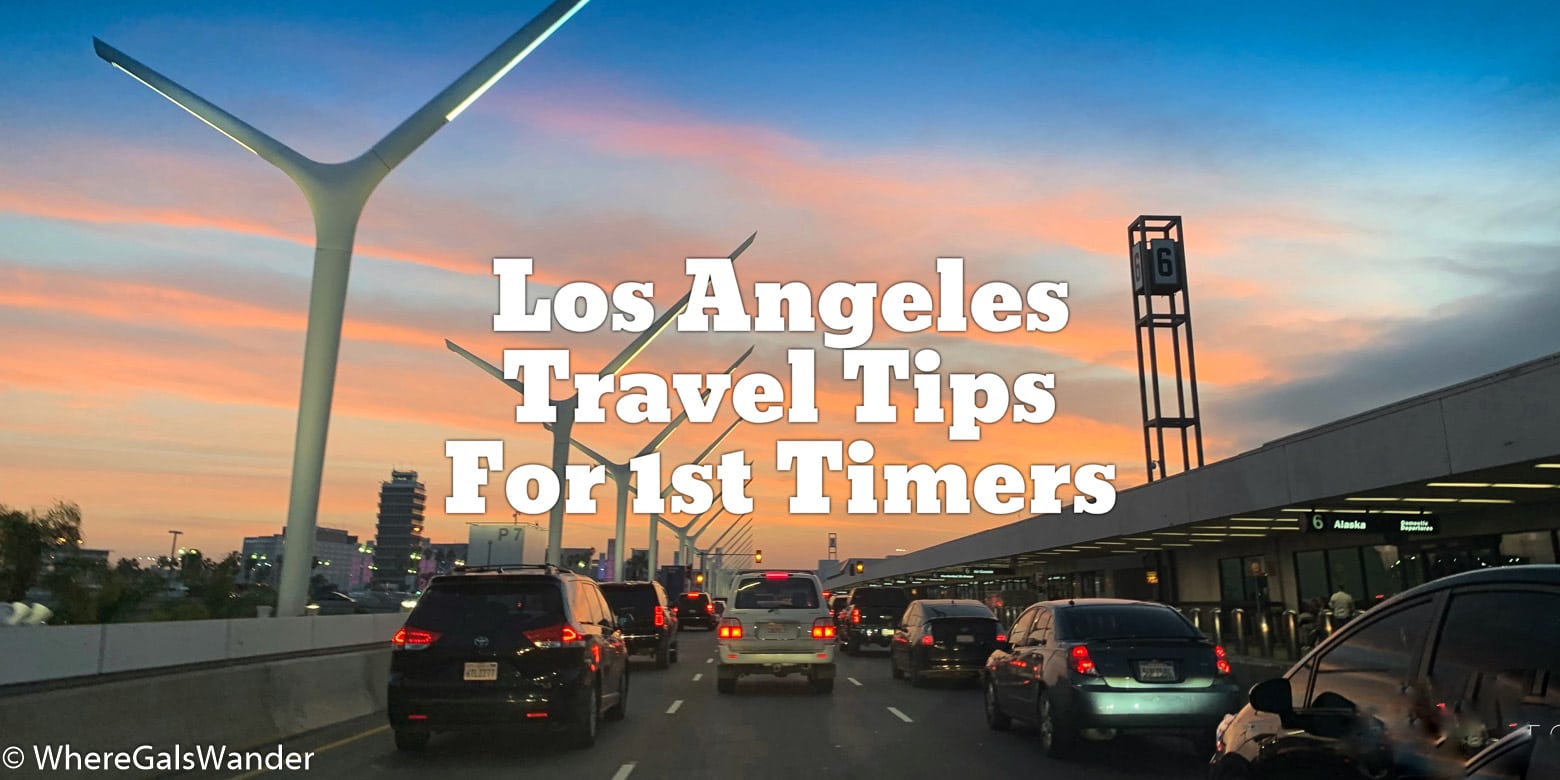 Traveling to Los Angeles for the first time and need some travel tips? For three years before I moved to LA, I used to practically commute between Chicago and the LA area. I would fly out to California at least once a month to various locations and had a chance to experience all of the highways, and almost all of the airports. Read on to learn how to prepare for LA parking, airports, weather, and traffic.
Travel Tips for Los Angeles
Travel Time
Like everything else in Los Angeles, remember two things: timing is everything and distance on a map means nothing. If you are in rush hour (7 AM to 10 AM and 3 PM to 7 PM Monday through Friday; after 12 noon on a weekend), it will take you approximately three times the amount of time as it is distance.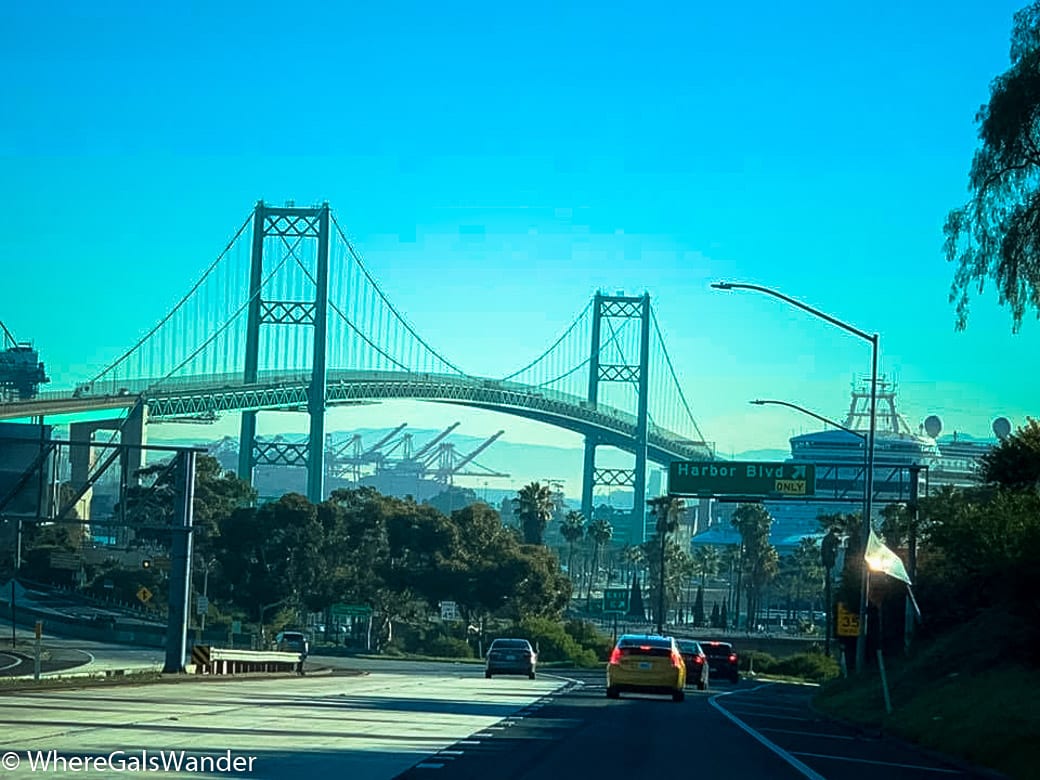 I have proven this theory time and time again. For example, if your destination is 20 miles away, and it is the non-rush hour, it will take you 25-30 minutes to arrive. If it is the beginning or end of rush hour, it will probably take you 40-50 minutes. If it is peak rush hour it will take you at least an hour, possibly an hour and a half. Please remember that anytime you look on a map and think something is close to the airport, or the hotel, or wherever.

Traffic
Also remember that LA is gifted with mountains and canyons, and those dictate how and where the highways and roads run. There are not many alternate routes once those start to back up, especially going into and out of valleys.
Waze is a common traffic app used in LA to help direct you with the best routes, and you should download it to your phone before you arrive. Waze will also give you about 30 seconds advance notice before you have to get over 6 lanes of traffic to exit. This is my theory why Californians are constantly whipping across lanes.
Highways are referred to in the form of "The". "The 5", "The 110"; helpful to know if someone is giving directions. In Chicago, we always called the highways by their formal name "The Eisenhower" or "The Ike".
The "Diamond Lanes" or HOV lanes are for carpools only, meaning 2 or more Human Operated Vehicles. Based on what I have seen, people are more likely to be pulled over by the police for illegally using the carpool lane than for speeding. The ticket for using the carpool lane as a single rider can be $415.00. You cannot enter or exit the carpool lane when it has the double yellow line.
Parking and Crowds
Timing is everything. Arrive early to get your spot for a table, a parking spot, a spot on the beach. Download your Uber, Lyft apps before you arrive and plan to use them. Many parking meters have phone apps that allow you to pay the meters and extend time via your phone without having to run back to the meter. Did I mention beaches get crowded?
Weather
Although LA is almost always sunny, there are a few weather tips to be aware of.
"June Gloom" is a thing and it starts in May and goes until the end of June. It's like a heavy, thick fog in the early morning that usually burns off around noon. When the sun comes out, so do the crowds. Bring a sweater, get comfortable, and get there early. Sweater? Oh yes, because in LA it can swing 10-30 degrees within a day by the ocean. Also, if you are traveling "Inland" (deeper east of LA) or over the "hill on the 5" (towards Santa Clarita, where I live) it can vary by 20 degrees weather-wise. In the summer, it can be 110 degrees in Santa Clarita and if I drive 45 minutes to Ventura Beach, it is 70 degrees.
Airports
People are often surprised at how many airports serve the LA area. Obviously, the big airport is the Los Angeles Airport (LAX).
Things to know about LAX:
has great architecture
none of the coffee shops open before 6 AM if you have an early flight
The shuttle to take you to the rental car building is about a 10-20 minute ride if you are lucky enough to get on a shuttle the first time
The airport and surrounding area always seem to be under construction
Strongly encourage carry on bags
Check their website at FLY LAX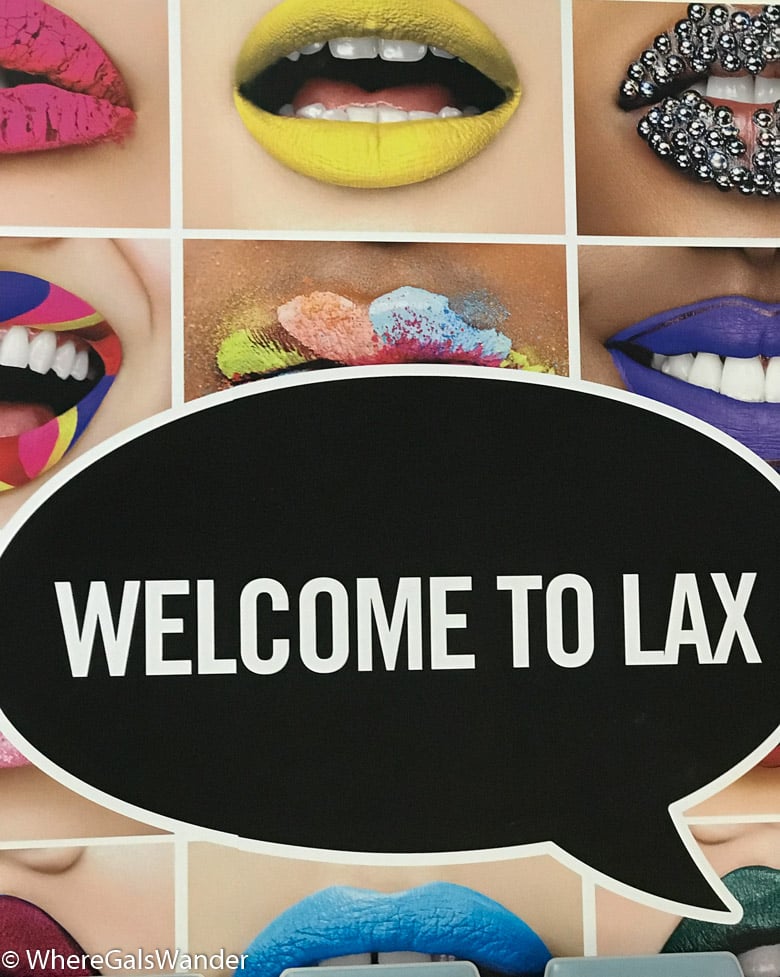 Things to know about Burbank Airport Hollywood airport
Previously known as Bob Hope airport
It's small and has limited airlines and only has two terminals
Parking is easy and offers valet parking as well as a self-park economy  lot
Because it's small, it is very easy to get through security and the terminals
You will board your plane outside on a staircase that is rolled up to the plane (no inside gate entrance)
The rental car facility is attached to the airport, but its a bit of a longer walk than expected
Offers rail service to downtown LA with a train station attached to the airport
The baggage claim is outside.  So if it happens to be a rare day where it is raining, yeah, you'll be outside waiting for your bags.
Check the Hollywood Burbank website
Long Beach Airport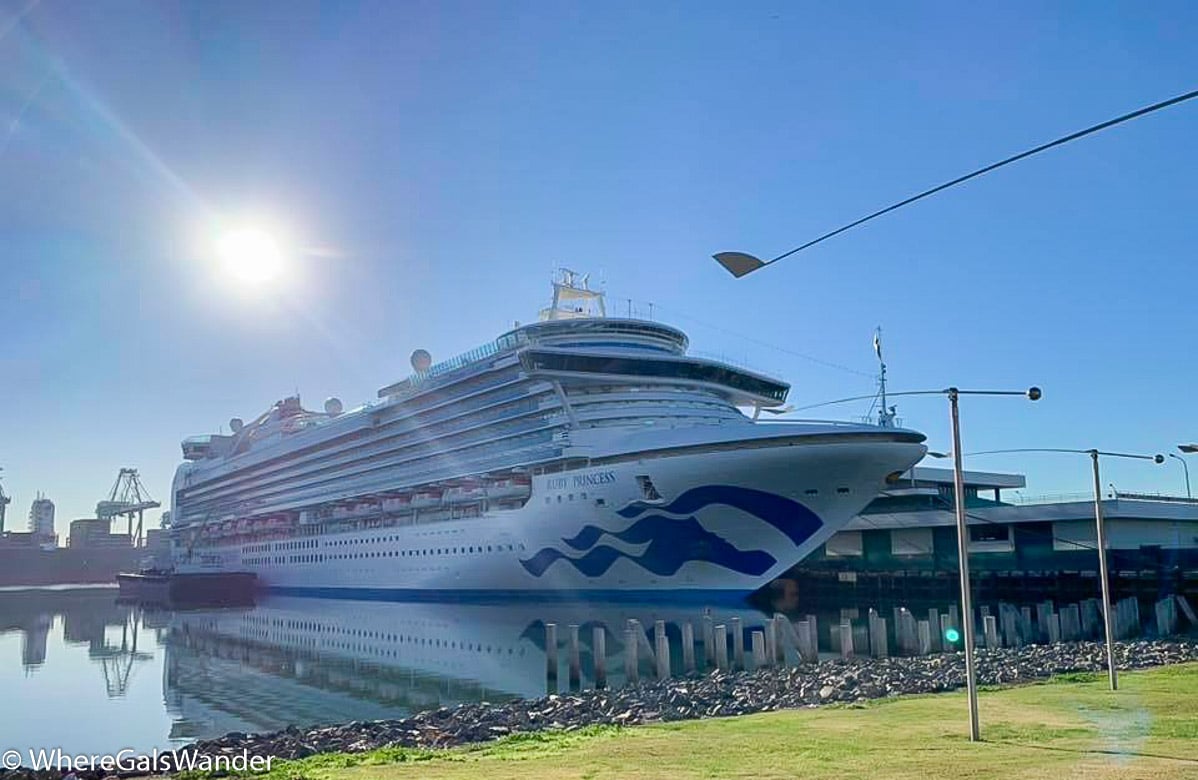 Santa Ana Airport/John Wayne Airport
Very small airport.  Sometimes the security lines are closed, and well, you have to wait for them to open
Surprisingly, offers better fares sometimes than the other airports, but depending on where your final destination is, remember the timing/distance rule
John Wayne Airport info can be found at this website
Ontario Airport
Is in California, not Canada
Located in between downtown LA and San Bernardino
Probably a better choice if you are going for Big Bear, Palm Springs
Is the next prominent airport after LAX, although when I told someone I was flying into Ontario they would always ask "Canada?"
Check Out Fly Ontario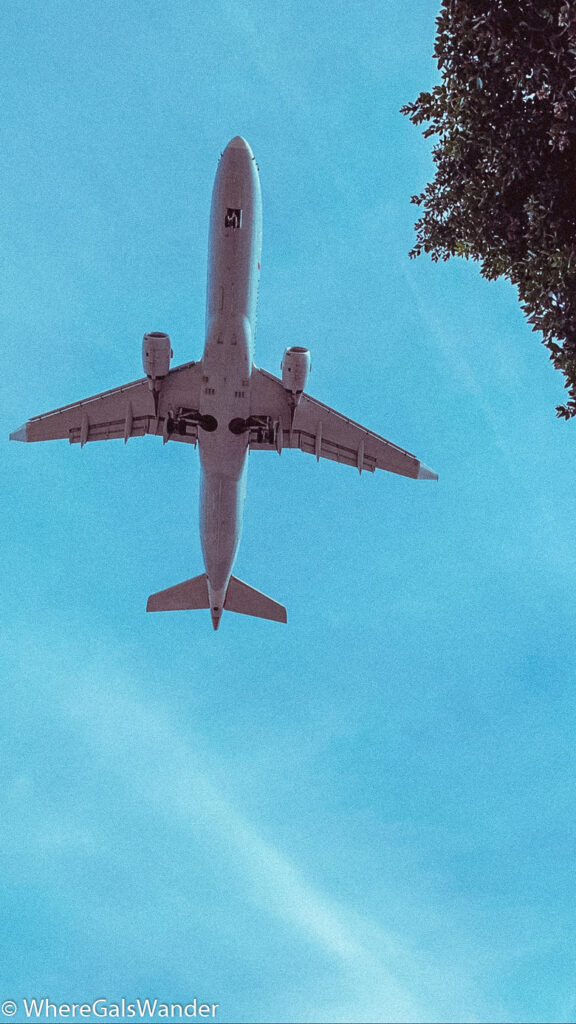 For other tips on where to go and what to see in Los Angeles, check out these other articles by WhereGalsWander. Check Out the links below:
Do you have travel tips to add?
Send them to us at [email protected]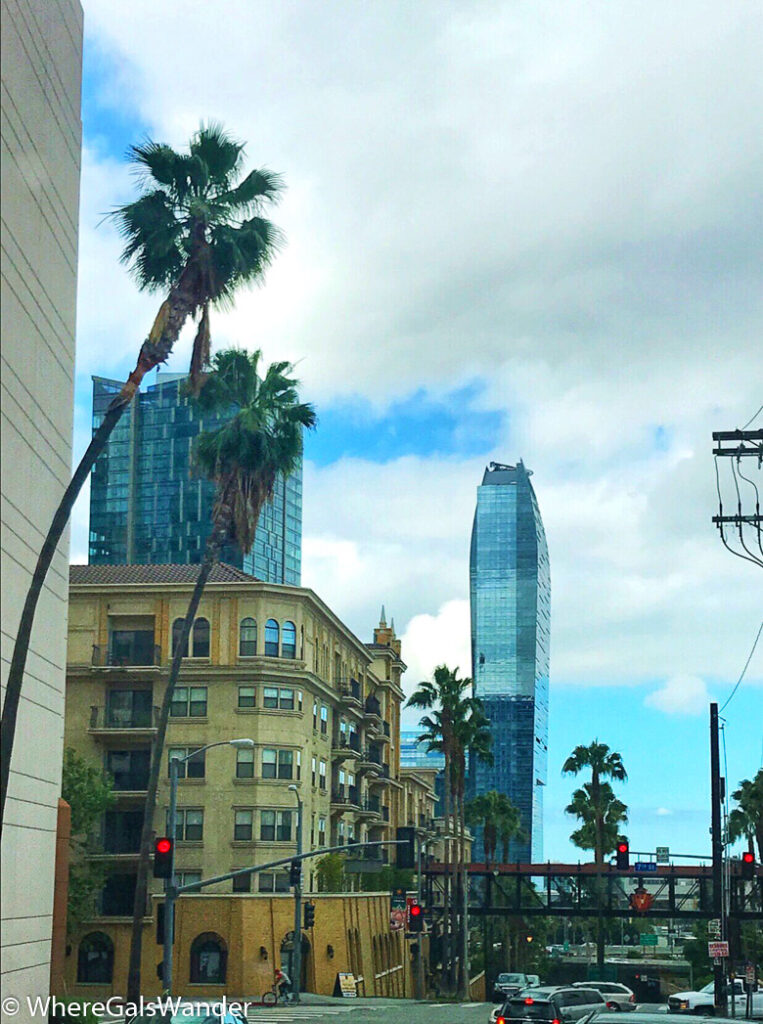 Los Angeles Travel Tips: Let us know if this article was helpful!