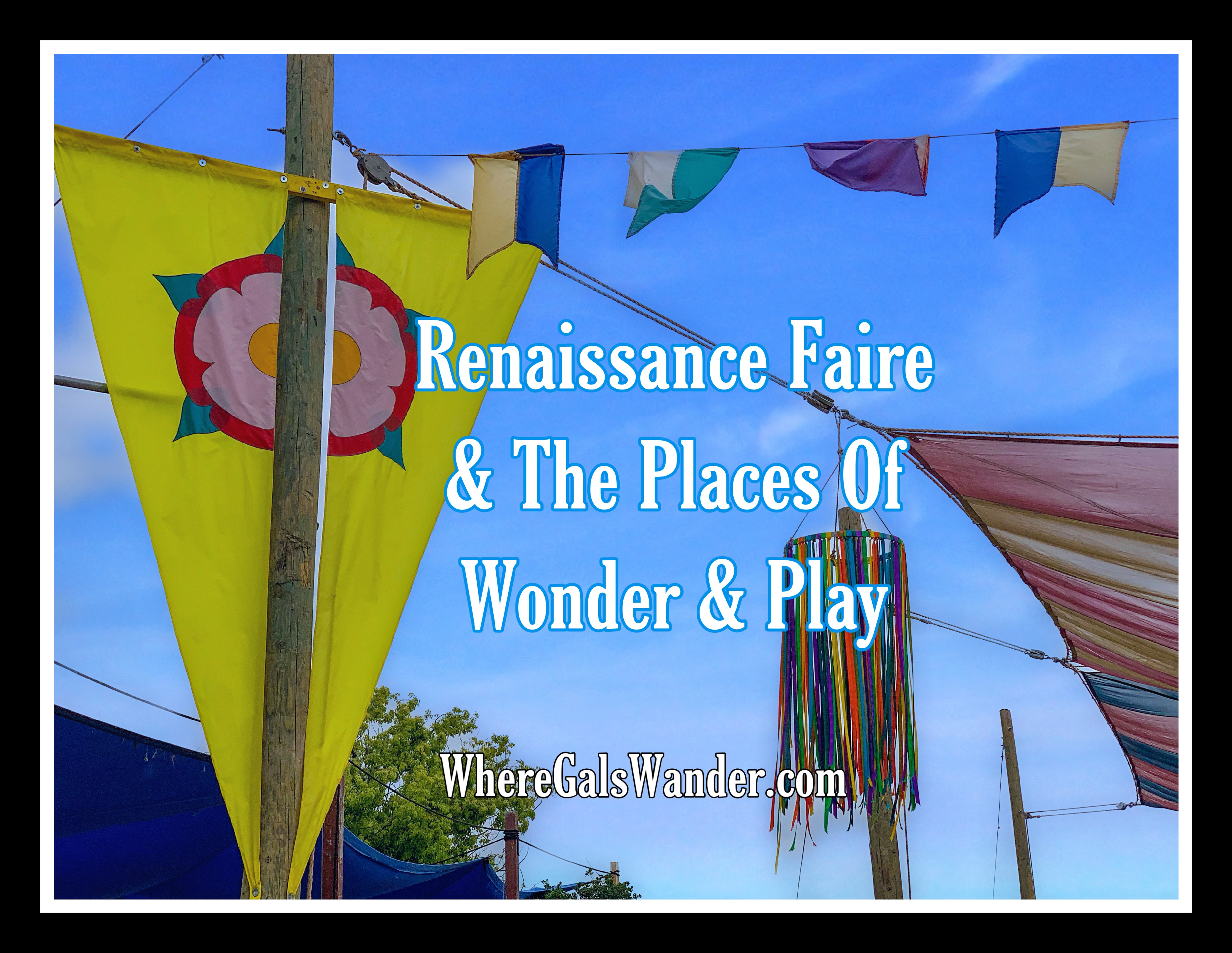 Finding the Sense of Wonder and Play
I seek places that bring the wonder, joy of play, and inspiration, and last week I found them in the Renaissance Pleasure Faire. Recapturing that sense of play, pretend and stretching the imagination I had as a child. ? Do you wander to find the land of pirates, Vikings, and fairies? Are you drawn to legends and royalty? Or do you chase mythical creatures to the limits of your creativity?
Saturday I attended Pirates Weekend at the Original Renaissance Pleasure Faire in Southern California in Irwindale. Please know that you are not required to dress for the festival, many do, many do not. The themes each week keep the festival fresh and allow the season pass holder to dress up many times. The event runs April 6 thru May 19, 2019, and is at the Santa Fe Dam Recreation Area.

The Characters, The Food, The Majesty of Pageantry
At times it's hard to tell which are guests and which folks are staff, and that is the point. Everyone interacts with everyone as if it is all one large theater, and we are part of the play. The parades, the food stands, the booths all come with hearty "Huzzah's!".
Renaissance Pleasure Faire
Let's begin with the ancient tale and traditions. My husband and I always attended the Bristol Renaissance Faire in Milwaukee even before we had children. We loved dressing like pirates for the Faire, more so than on Halloween. We would laugh and shop and see the shows. My husband had to get a turkey leg and meat on a stick and roasted cinnamon pecans. I would wear flower crowns and ribbons and bells. It was a perfect date for us.
Making Family Memories at the Renaissance Faire
It then became an annual family summer trip with our children. Some of the best memories I have been remembering their interactions with the fairies that would hide in the woods. It was a game of who could spot them first? And when we did, and the fairies would interact with the girls. They were always silent, locking eyes with them, inviting them to play with a ribbon, or give them a gift of a small stone found on our path. The girls' eyes would light up in joy, and giggle in glee. I never saw this type of reaction with any visit with Santa Claus. This was just pure magic.
Making New Memories
We were afraid we would never attend the Faire again. My daughter and I knew we had to go when I learned it was the same production that traveled to Irwindale each summer. I chose my youngest daughter's name because I found a translation of ancient Celtic to "Queen of the Fairies". How could we not go? We went on Pirate Weekend, and both of us turned into little kids again. We strolled under canopies of ribbons, we waved at the Queen, we cheered at the Joust, we laughed at the juggler.
This is what our tagline More To Life is all about. Capturing that sense of play and returning to that abandonment of responsibility in just existing in a "Let's Pretend" moment. It didn't require a long vacation to escape, it only required our imagination and a flower crown.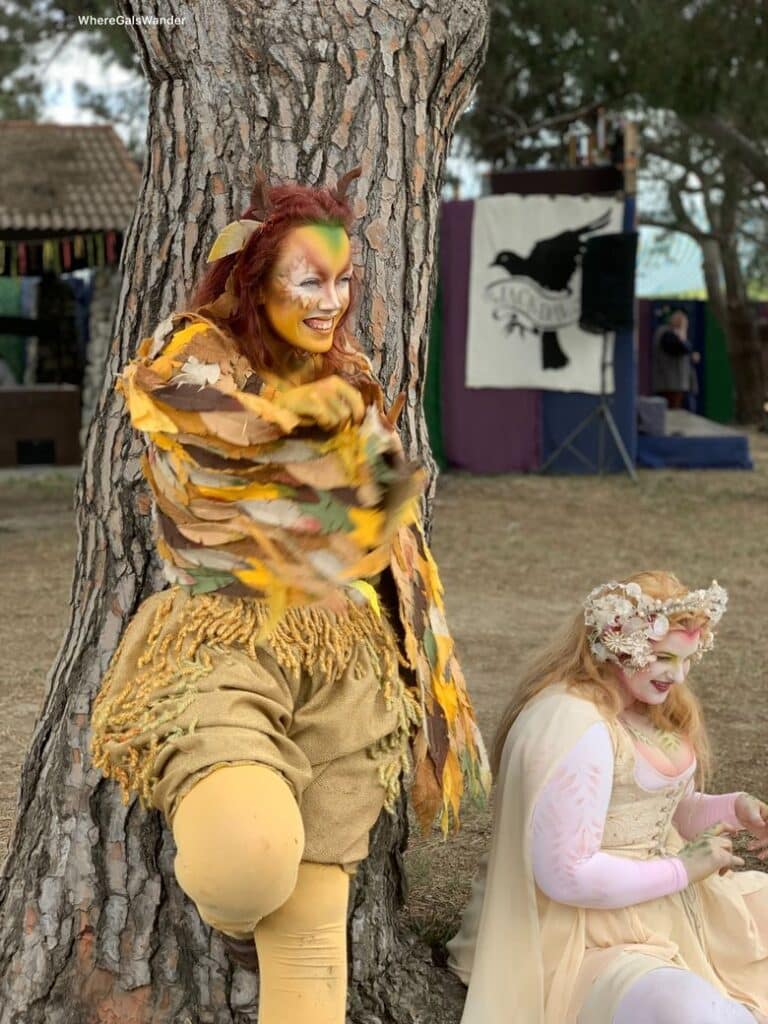 The Entertainment at Renaissance Faire
So many stages throughout the Faire hosts jugglers, singers, musicians, theater, and comedy. There are many performances going on at the same time throughout the entire day. The headliner is, of course, the Joust.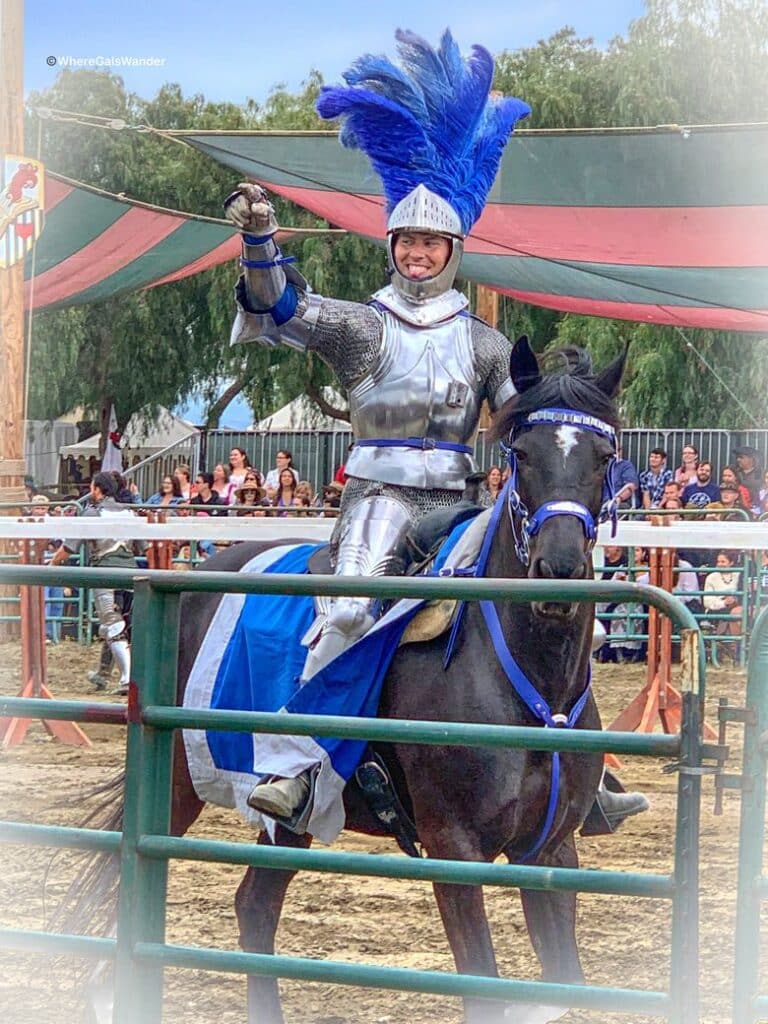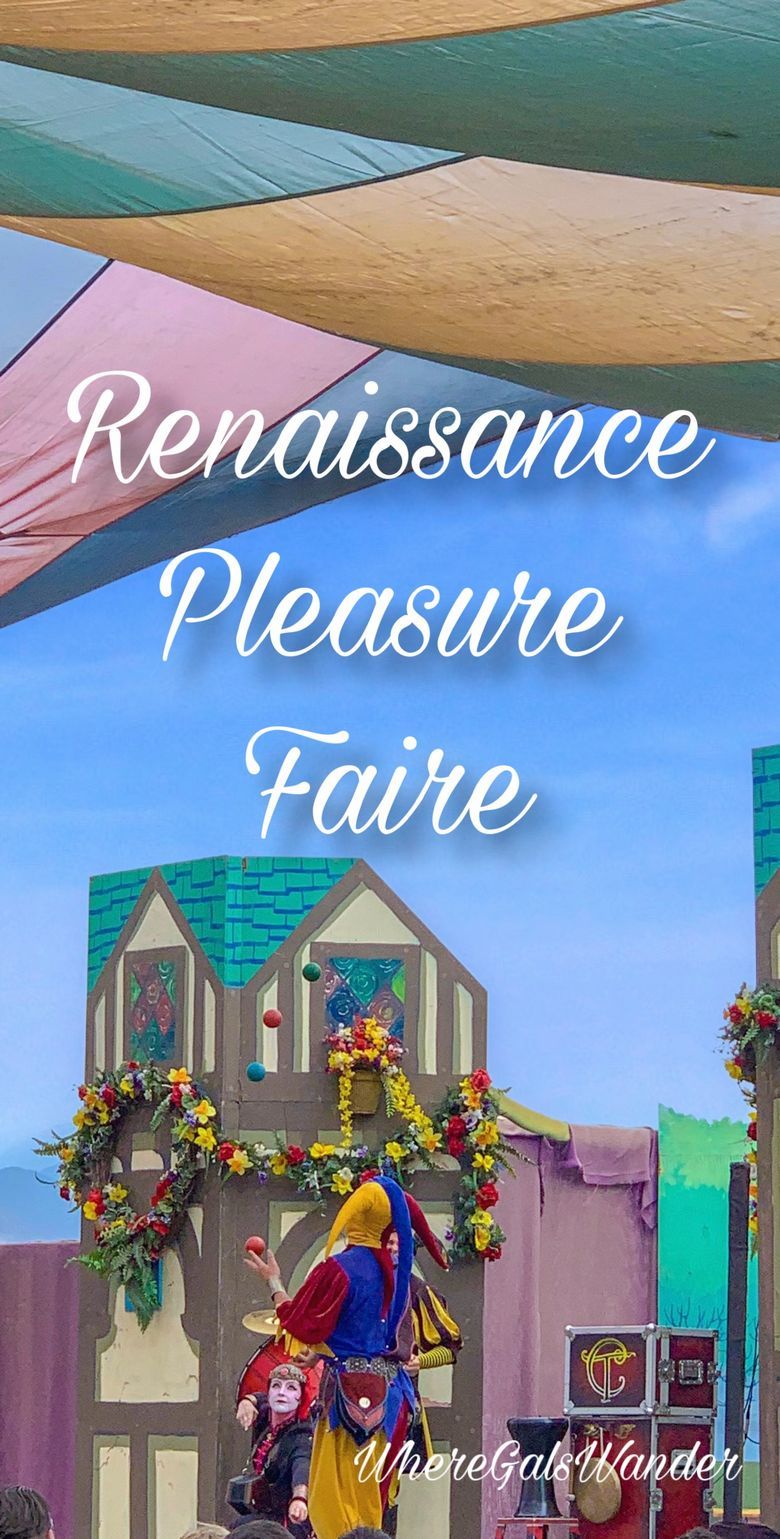 You can find more information at http://renfair.com/socal/

WhereGalsWander attended as a guest of the Faire, but did not receive any compensation for attending
#WhereFantasyRules #RenFaire