Shopping
Hottest Gifts for Women That Wander
WhereGalsWander Cyber Monday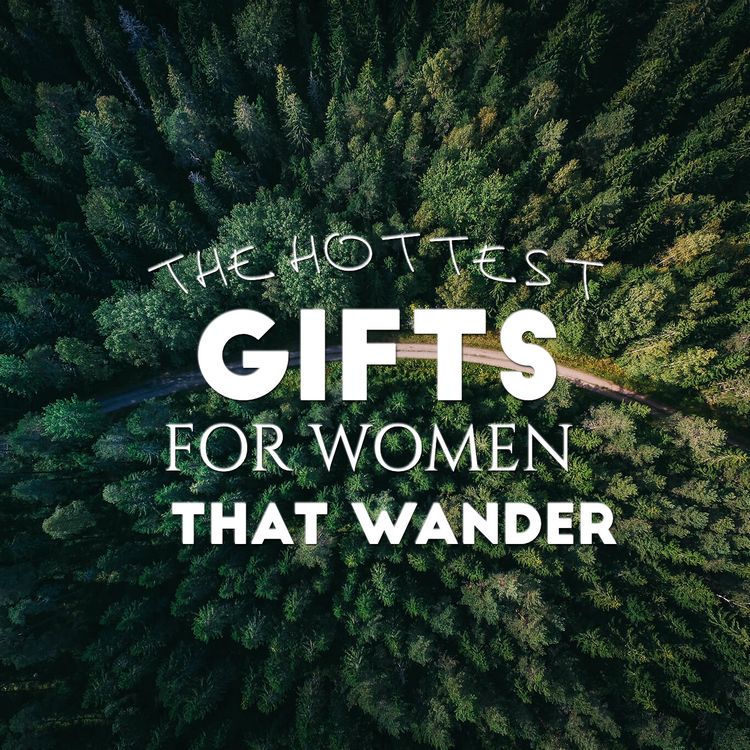 Looking for that perfect holiday or December birthday (hint hint) gift? Here are the WGW recommended Hottest Gifts for Women That Wander. Perfect for Gals who like to hike, travel, go camping, love the outdoors, or like feeling outdoorsy by drinking wine outside. Ideas include cozy, comfy, necessary, funny and practical or all of the above. Wander, with a touch of whimsy.
For gals who would rather be camping. A lightweight raglan sweatshirt with raw edge neckline, softest cotton blends. [Buy at Amazon ]
For gals who like camping as long as there is wine. Consider it a camping essential. Cozy fabric to go with campfires and other forms of red. SUPER FAST SHIPPING! [Buy at Amazon]
For Combat Wipes Extra Thick, Ultralight, Biodegradable, Body & Hand Cleansing/Refreshing Wet Wipes for Camping, Travel, Gym, Backpacking & Outdoors w/Natural Aloe & Vitamin E. [Buy at Amazon]
New Bluetooth V4.1 Technology: Easy and fast to pair with cell phones, tablets, laptop, and other wireless Bluetooth enabled music devices. The simple design operating buttons built-in stereo speaker and microphone on the left earpiece, it is convenient for you to skip back and forth through your playlist, answer and hang up calls without having to use your phone. [Buy at Amazon]
Not Your Basic Backpack; High-Performance Backpack for Backpacking, Hiking, Camping; Sewn-in Rain Cover [Buy at Amazon]
Unbreakable wine glass is great for camping, picnics & parties – No need to worry about breaking one. Flexible, silicone glasses are FDA-Approved so they're always safe for your guests to drink from. Stemless, plastic reusable wine glasses are dishwasher-safe so cleanup after your party is a breeze. Use them for soda, beer or red & white wine – They won't crack or develop condensation when frozen. [Buy at Amazon]
Female urination device that allows you to urinate while standing up. It's neat. It's discreet. It's hygienic. Fits easily in your purse, pocket, or glove compartment. It's a must for travel and sports. And it's great for every day – no more crouching over or trying to cover up an unsanitary public toilet. Made with flexible, medical grade silicone. Dispose of it after use. Or clean and reuse as you like. Patented splash guard eliminates messing and spilling. [Buy at Amazon]
Perfect hiking t shirts or camp t shirt for anyone who loves to camp. Be it in a tent, camper, caravan or motorhome, this camping t shirt fits the bill. [Buy at Amazon]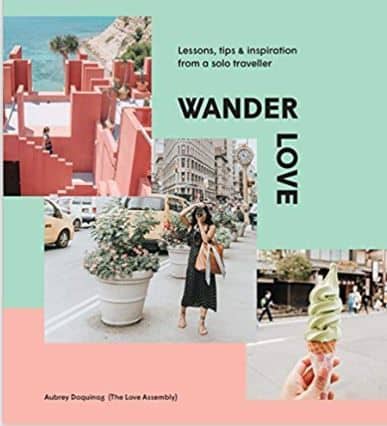 Wander Love takes the world of Instagram and travel, and distills it in a beautiful pictorial book that will inspire your own adventures. Author Aubrey Daquinag is a travel blogger and photographer, most often found posting her adventures on her blog The Love Assembly from all corners of the globe. Featuring her incredible photography that shows you a world where travel meets style, her book includes sections on the essentials for a digital nomad office, how to be stylish while on the road, how to upgrade your travel photography skills, advice for solo female travelers, and unique destination guides for countries like Colombia and Morocco. Wander Love is the perfect mix of style, substance and travel adventures to inspire your own. [Buy at Amazon]
note: these are affiliate marketing links and come with financial gain to WhereGalsWander by any products purchased via these links. We are a participant in the Amazon Services LLC Associates Program, an affiliate advertising program to provide a means for us to earn fees by linking to Amazon.com and affiliated sites.