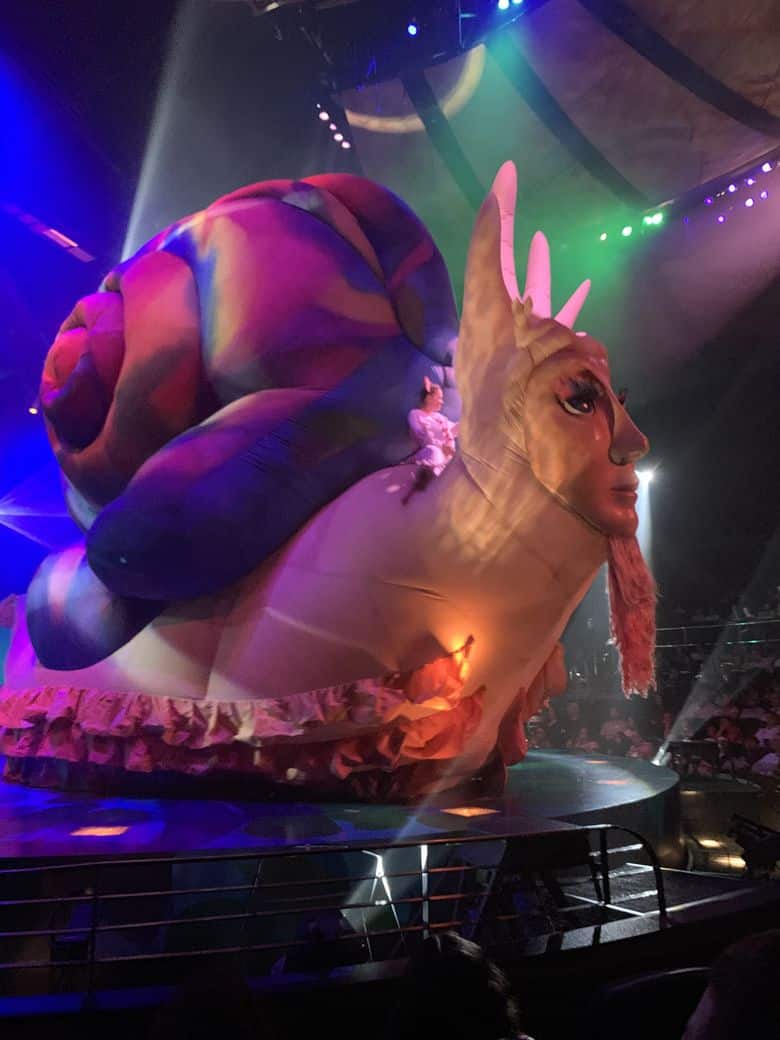 The energy of Cirque Du Soleil Mystere left me feeling like I was a little kid, being pushed on the swings higher and higher. The sense of intimidation at first, soon turning into exhilaration.
The Setting
Mystere is the original Cirque Du Soleil production. It's currently at Treasure Island (or TI, as it is now known as). I was invited, along with some other folks in the travel media biz, to attend as guests of the Las Vegas Territory Bureau.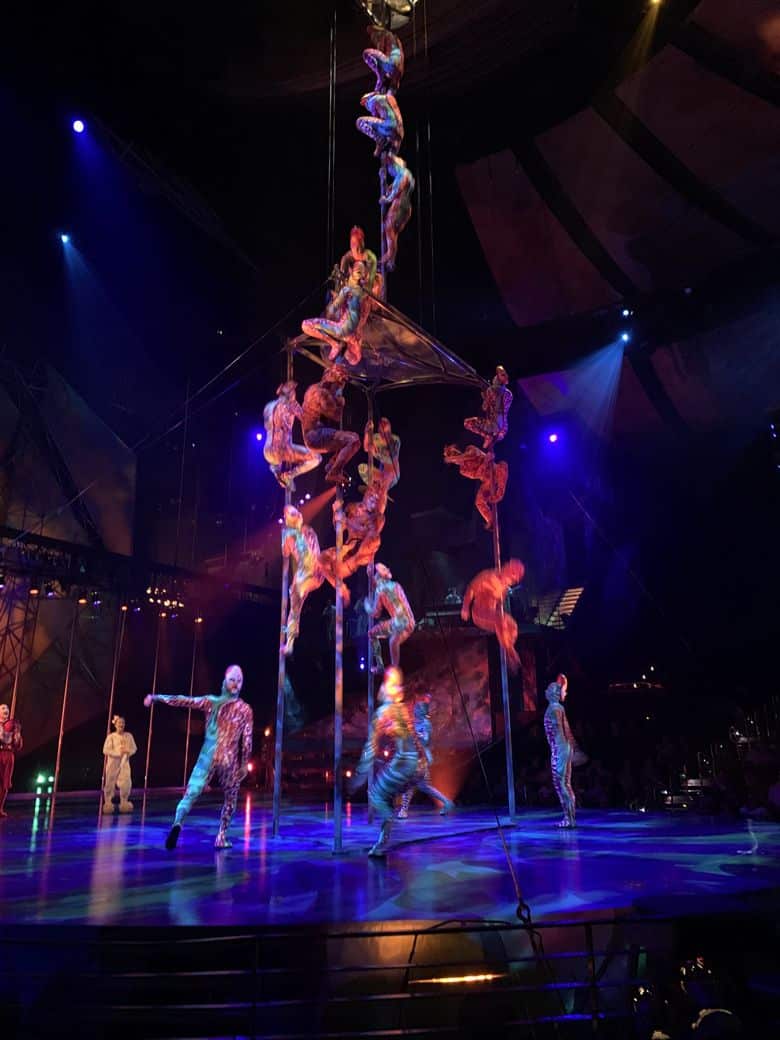 Let's first talk about the theater. Theater-In-The_Round means that things will be going on behind you, in front of you, below you and above you sometimes all at once. It began with one of the characters subtly interacting with the audience, and again, I found myself in that awkward not knowing how to react or what to expect in this situation. As his actions became bolder and more colorful and exaggerated, you could feel the whole audience become emersed in a sense of delight.

The Energy
It was so much more emotionally powerful than I expected. The effects, the costumes, the music, and movements were such a rush to the senses.
The physicality of the performers is just awe-inspiring.  They have the ability to transform their bodies into art over and over through contortions, acrobatics and dance.  It simply defies all laws of gravity, physics and natural ability.  I had no idea what the story was, or if there was a story.  Soon, I thought of it as art.  Simply being art, right there in front of me.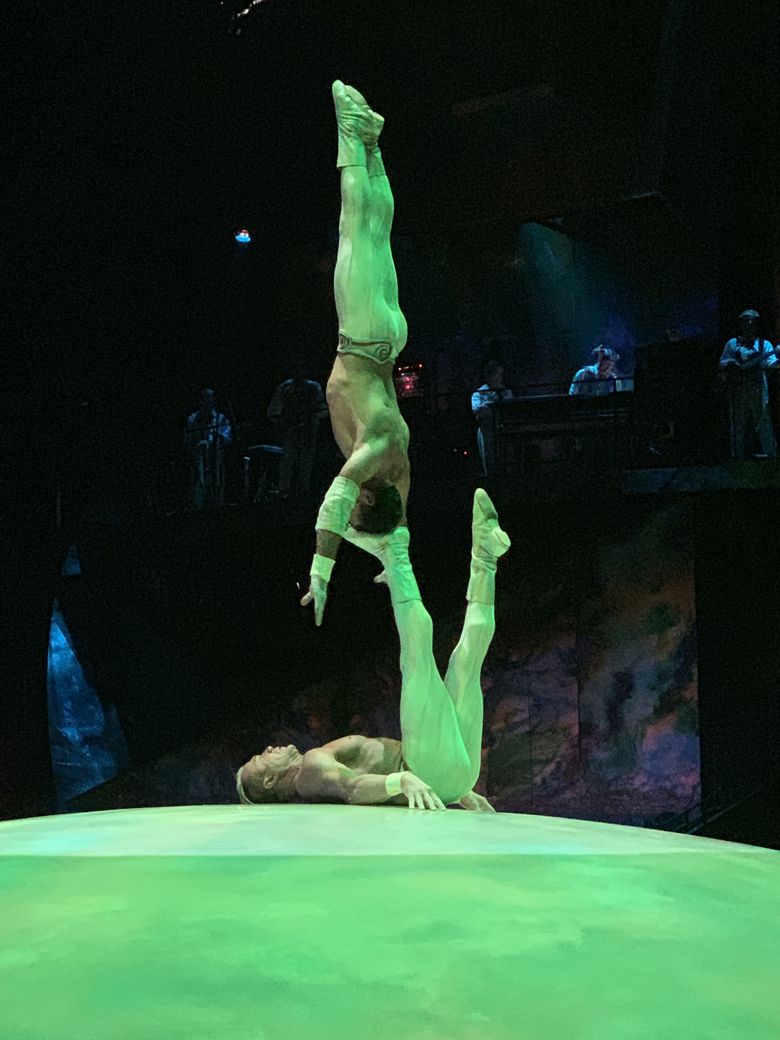 At first, I felt self-conscious as the players tried to interact with me. I wasn't sure what to do, or how to respond. It was like being within part of a larger play and I didn't know my lines. But it was full of absurdity, passion and yet so much energy that I couldn't help but want to be a part of it.
I mentioned in the opening that sense of being pushed on a swing. That momentum pumping through you where you felt like you could do anything, go anywhere and be anything. That feeling is what I call discovering that there is More To Life. In this case, it reminded me of that sense of "play" we had as kids and lose as adults, is an important part of keeping that passion for life. This is the stuff that inspires the arts, the sciences, the inventions, and the journeys. Thank you for letting me be part of this one.