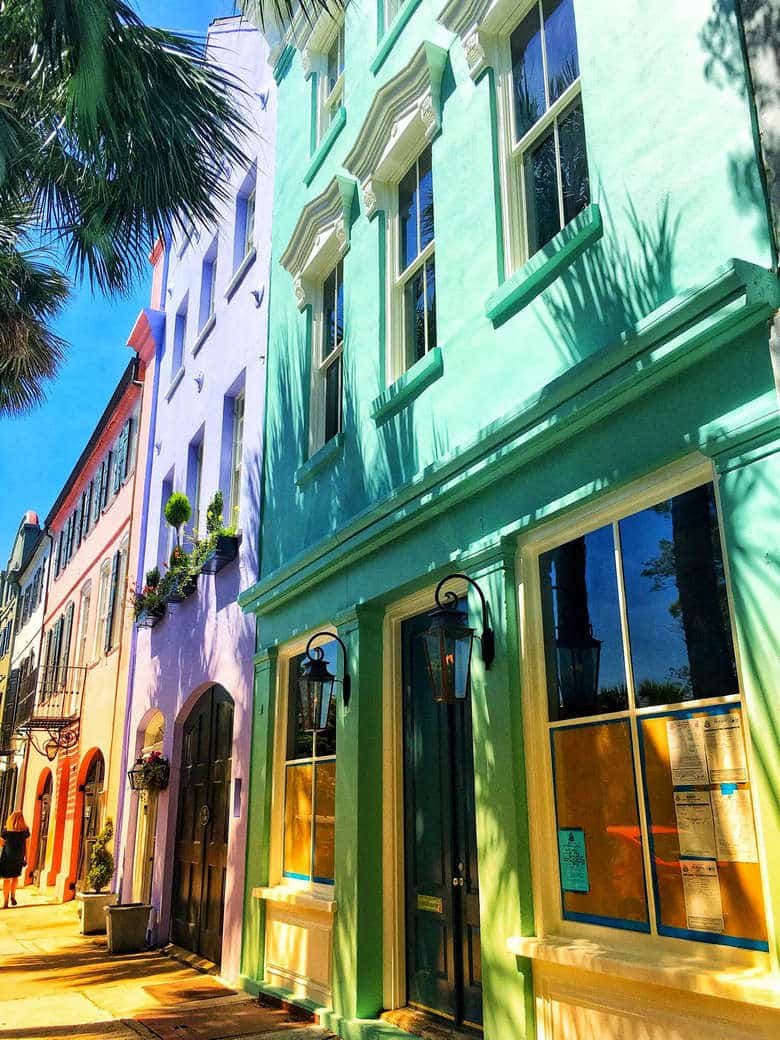 A design conference allured me to Savannah, Georgia. Savannah charmed me with the sweet smell of jasmine, the charm of old buildings and homes, and a history so rich that makes me want to return because I didn't nearly explore everything there is to explore.
Savannah is known as a ghost town, so the trip wouldn't be complete without a couple of different ghost tours. The Sorrel Weed Mansion is said to be the most haunted house in Savannah, and I toured it! I didn't see anything out of the ordinary during the tour, but I did capture what I think is two boy ghosts in a window reflection.
Everyone raves about the food at the historic The Olde Pink House Restaurant, Savannah's only 18th Century Mansion, and rightfully so. I was able to eat there twice during my stay and it was fantastic each time! Best to go in off times. I enjoyed walking by the Riverfront and listening to the music played by a local musician. A friend and I decided to extend our trip so we could also explore Charleston, SC since we weren't too far from there. The pastel antebellum houses that line the cobblestone streets are exquisite. We toured the Calhoun Mansion, a 35 room Gilded Age Museum circa 1876. Drove over the Arthur Ravenel Jr. Bridge, even though I don't like bridges, so that we could walk in the sand on the Island of Palms and enjoy the sunset from the beach.
The Waterfront Park was beautifully adorned with a Pineapple Fountain. The pineapple represents home, warmth, friendship, hospitality and welcome. These two cities in the South definitely welcomed us. I'm so glad for the opportunity to wander to the South and look forward to a return trip someday!
Fire station in Savannah, Georgia

The fire house in Savannah

The Isle of Palms

Turtle from the pond at Calhoun Mansion

Pineapple Fountain

View of St.John's Cathedral from my balcony at The De Soto Hotel in Savannah

View from my balcony at The De Soto Hotel

Rainbow Row in Savannah