Europe
JD's Travels to Greece
Santorini & Mykonos, A Travel Photo Gallery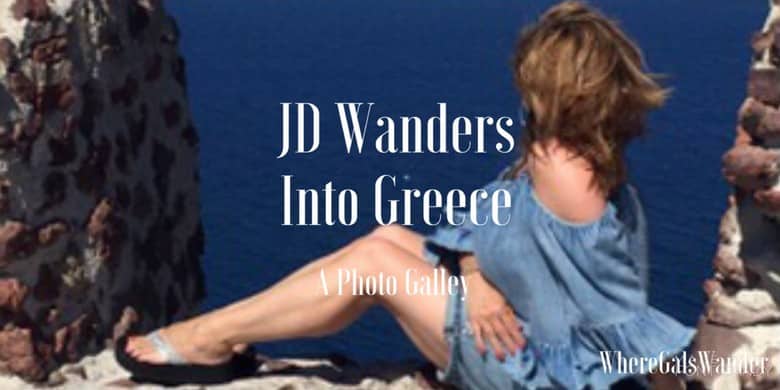 Once you determine that you are moving across the country, a road trip through 8 states, and then arrive to begin unpacking, what do you do two weeks later? You chase down your bucket list by traveling through Europe with your daughter. Check out JD's earlier adventures in Venice and the story behind her travels.
This is just a small glimpse into JD's excursions. She first flew into Venice to enjoy a few days in Venice before boarding a cruise through Split and Dubrovnik. Then onto Greece, next Ancona, Italy and back to Venice. From there she flew to Rome to see the Vatican and the Colosseum and finishing her trip in Italy by visiting Capri to see the Blue and Green Grotto. Her final stops were Cadiz, Barcelona, and Rota in Spain.
Many of her individual photos from these travels are posted on our Instagram, Facebook and Twitter accounts, but here is her entire collection of photos from Santorini and Mykonos.
Highlights from her adventures in Greece including watching the traditional dances, enjoying the food, soaking in the whitewashed architecture that Santorini is known for, and the bright, lively energy of the Greek Island of Mykonos. Many of the photos are from a village in Santorini called Oia, perched on the northern tip of the island.
Santorini

JD Taking in the view from Santorini

Santorini

Santorini

Santorini

Santorini

Santorini

Santorini

Santorini

Santorini

Santorini

Santorini

Grabbing a drink at a local bar

Santorini

Mykonos

Mykonos

Santorini

Santorini

Santorini

Santorini

Santorini

Santorini

Santorini

Santorini

Mykonos

A traditional Greek Orthodox Church in Mykonos

Santorini